'Below Deck's Eddie Lucas now Has a Girlfriend, but Not the One from Before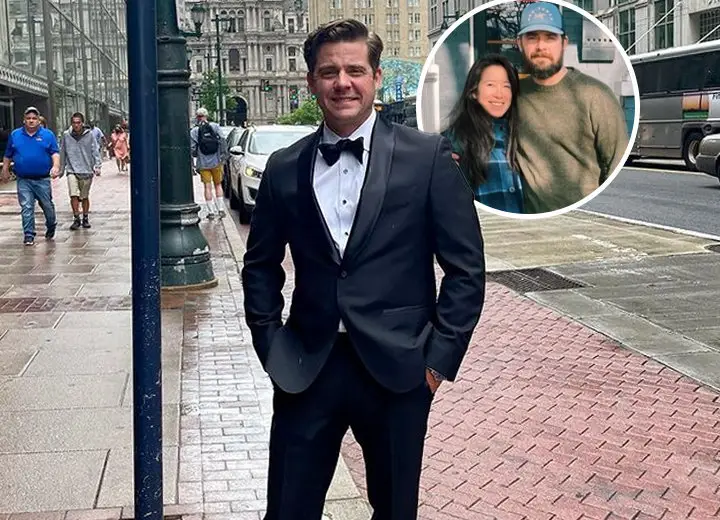 Eddie Lucas is one of the fan favorites on Bravo's Below Deck alongside Kate Chastain. The show has explored everything from his skills on boats to his personal relationships and skills to navigate them.
The bosun has made a few mistakes regarding his romantic pursuits during his time on the show. He used to have a girlfriend named Amy, but his deeds ruined that relationship.
Now, he has a new girlfriend. And he's already made big moves in life with her.
Eddie Lucas and His New Girlfriend Are Homeowners
Lucas revealed his new relationship with his girlfriend, Nathalie Inada, only in early 2022. By that time, they were already serious about their life together, or so it appears.
In his post revealing his relationship on January 19, 2022, he apologized for being inactive on Instagram. He mentioned he was "busy hitting a major milestone" in his life — buying a house in Baltimore, Maryland.
In the picture, he stood alongside Inada in front of their new home. He also thanked her for her support during tough times and called her a "wonderful woman." "Thank you babe," he wrote at the end of his post, followed by a red heart emoji.
By the time March arrived, their family of two had already become a family of three. The couple adopted a Red Fox English Labrador on March 9, and named him Bert LR Lucas. The new four-legged member of their family even has his own Instagram page — the bio of which mentions Lucas and Inada's IGs.
Since then, the only other time he has posted with his girlfriend was on May 18, 2022 — he posted a mirror selfie with his girlfriend that day from an engagement party they attended.

Eddie Lucas with his girlfriend, Nathalie Inada, in May 2022. (Photo: Instagram)
Inada, who also goes by Yumi L. Rocha, is an artist who owns Yumi Art & Design on Instagram and has worked as a lingerie designer since 2016. 
She is Brazilian-Japanese going by her IG bio, She lived most of her life in Rio de Janeiro, Brazil, and has a bachelor's degree in fine arts from the School of Visual Arts.
Eddie Lucas's Ex Girlfriend Amy and Infidelity
Lucas had been in a relationship with a woman named Amy since before he joined Below Deck in 2013. Theirs was a long-distance romance that they kept alive for years on end.
According to reports on the internet from 2014, Amy lived in Baltimore and she traveled with him whenever she could. She was also a private person, and their relationship rarely came up on Below Deck.
And even when it came up, Lucas never made her look bad in the first two seasons. He even shunned Amy Johnson, one of his castmates on Below Deck, when she confessed she had a crush on him.
However, during season three, he got involved in an on-raft romance with Rocky Dakota. This caused a lot of issues for him, both personally and professionally.
His infidelity caused tension between him and Amy and after unsuccessful attempts to work on their relationship, they broke up. "It ended worse than ever," he told Andy Cohen in January 2020 but denied going further into the breakup.
After this, he also left the show for a while and only returned in the eighth season. During an interview with Vulture in November 2020, he admitted he messed up during the third season and talked of his changed perspective on relationships and on-ship rules.
"I was going into it with a mindset of being way more professional and taking my job way more seriously," he said of his approach for the eighth season. "I needed to be a leader. I really wanted to set an example for the whole crew."