Who Is Dylan Wang's Girlfriend? Inside the Actor's Dating Life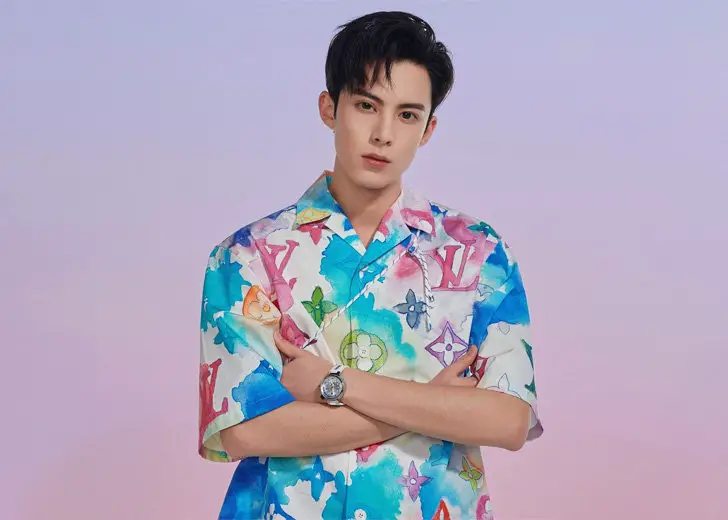 Earlier in August Chinese actor, Dylan Wang was spotted with a woman in public. The sighting sparked dating rumors and the inevitable question, "is Dylan Wang married?" Per Hot Pot, Wang was seen at a fried chicken restaurant eating some chicken drumstick from the hands of the unidentified lady.
While they did not display intimate actions like holding each other's hands, they were seen enjoying each other's company pretty up close. Reportedly, the same girl has been seen hanging out with the actor on many other previous occasions.
Once, she was spotted with Wang and his friends at a basketball game. After the game, the two drove off in a car and were later seen at a supermarket buying groceries. 
After a few days, Wang was spotted walking out from a building with his rumored girlfriend. The girl in the question, whose name and identity remains unknown, is supposedly Wang's friend and his first love from college days. 
However, neither the actor nor his management agency has confirmed or denied the rumors yet. 
Who Is Dylan Wang Dating?
Chinese actor Wang's dating history remains private, and as a result, his love life has come under intense examination in recent times.
While he's been recently sighted with an unknown lady, the actor is widely associated with fellow actress Shen Yue. However, his rumored relationship with Yue comes as a result of a fanship.
Fans of the actor and actress have long admired their on and off-screen chemistry and want to see them date each other in their real lives. Some fans go as far as wanting to see them as man and wife.
Wang and Yue's work in the Chinese drama Meteor Garden was quite popular among the fans, and it was after their onscreen bonding that fans started dreaming about their offscreen relationship.
Also, a quick internet search shows how their fans craved for the actor and actress's reunion and demanded the two be seen in yet another drama opposite each other. Moreover, the Chinese drama crew even dedicated an entire Instagram page in the pair's names, showcasing their fandom.
Furthermore, one passionate fan even took things a few steps forward three years ago by starting an online petition wishing to see actor Wang with actress Yue together in yet another venture. Thankfully, both Wang and Yue were later seen working on season 2 of the Chinese drama The Inn.  
Qin Lan and Dylan Wang
Chinese actress Lan, age 42, recently praised Wang's work in the 2021 Chinese drama The Rational Life. In the show, Lan was seen in a romantic relationship opposite to actor Wang. 
According to Today Online, the actress did not shy away to take matters a step further. She spoke about how she had never liked "May-December" relationships in the past. But she stated her readiness if she were to date someone like Wang's character in real life. 
After her statement went public, fans were quick to assume Lan to be actor Wang's girlfriend. 
Later, when their dating rumors were rampant, the duo was understood to have enjoyed hotpot together. It was the actress's doing that brought the news to public attention after she took to her Weibo and she praised Wang's hotpot cooking skills.