The Truth behind Lee Min-ho and Yeonwoo's Dating Rumors
Does Lee Min-ho have a new girlfriend?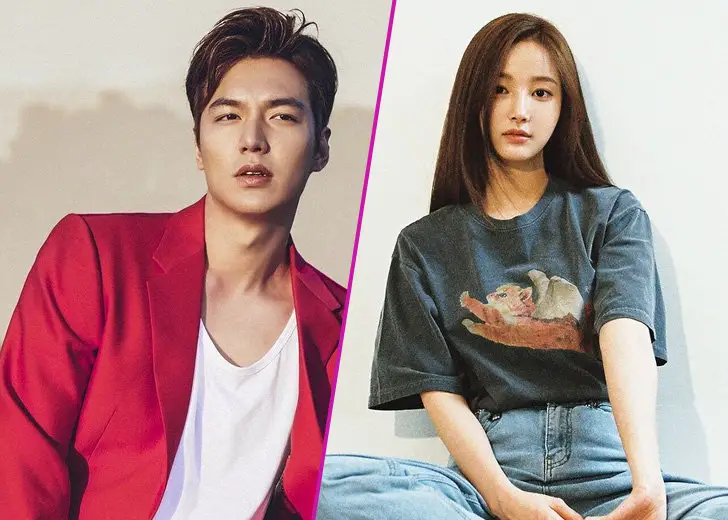 Popular South Korean actor Lee Min-ho has been in a relationship with many ladies over the years, but unfortunately, former Momoland member Lee Da-bin, better known by her stage name, Yeonwoo, is not one of them. 
The rumors of the two dating started after they were spotted together. According to the report by Dispatch, they met up for Yeonwoo's birthday on August 1 at midnight.
Min-Ho had apparently invited Yeonwoo to his place on the evening of July 31, and they went to a movie theater in Coex. 
The outlet reported that Min-Ho's close acquaintance revealed the two bonded over video games and movies and were in a relationship for the past 5 months. The source also claimed that Min-Ho wasn't the sort to hide his relationship. 
Lee Min-Ho has always been upfront about his love. He doesn't like to hide his relationship, so he often goes on dates in public. 
Lee Min-Ho's Agency Address Dating Rumors
Shortly after the rumors made rounds, the Boys Over Flowers actor's agency, MYM Entertainment, denied the Korean news portal's claims. 
The agency clarified that Yeonwoo was not Min-Ho's girlfriend, and that they were just acquaintances.
According to the agency, they were not on a date but going to a gathering with other friends. Some fans also noted the duo might have failed to comply with Seoul's social distancing rules, which currently restricts gatherings of over two people after 6 pm.
The agency reasoned that the outing happened on July 1 when gatherings of less than five people were allowed and that the restriction only began on July 12. 
A day after MYM Entertainment released the statement, Yeonwoo's agency, MLD Entertainment, shared that the duo was not in a relationship but had a "close senior-junior relationship" after confirming with the k pop idol herself.
The agency also apologized for the delay in releasing the statement claiming that Yeonwoo was busy filming her upcoming drama, Dali and Cocky Prince, which is reported to release on September 22. 
Lee Min-Ho's Past Relationship
It appears Min-Ho has no qualms about dating his co-stars. The actor was previously in a relationship with his City Hunter co-star Park Min Young. The duo was together for five months in 2011 before splitting.
A few years later, Min-Ho starred in The Heirs with Park Shin Hye. The duo was rumored to be dating in secret, but they never confirmed it, and there was no evidence of it as well. 
The only relationship that Min-Ho has confirmed was with South Korean singer-actor Suzy. Rumors of the two dating first circulated in 2015 when they were spotted together. Dispatch reported that they were dating, and immediately after that, both the celebrities' agencies confirmed it.
But in November 2017, Suzy's agency, JYP Entertainment, confirmed the pair called had it quits for reasons unknown.
After that, Min-Ho was briefly rumored to be dating The King: Eternal Monarch's co-star Kim Go-Eun. Fans probably speculated this from their electric on-screen chemistry, but sadly, the pair never confirmed it.