Dwayne Johnson on Difference between Black Adam and Superman: How Powerful Is Black Adam?
Black Adam > Superman.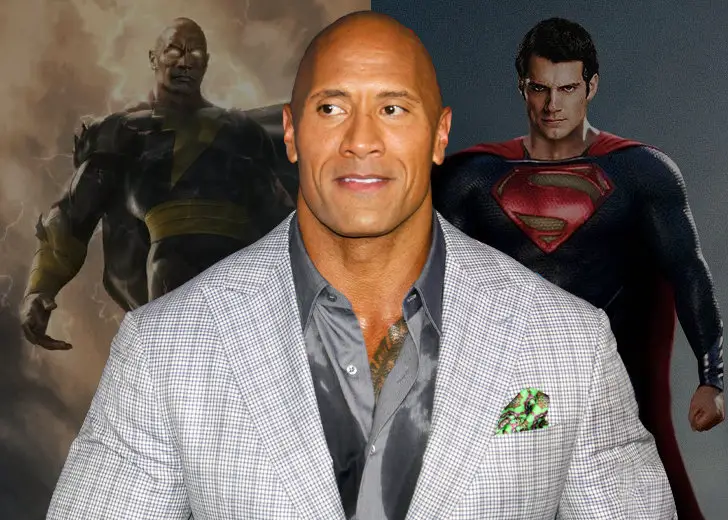 Black Adam is a fictional character who is the arch-nemesis of Captain Marvel or Shazam and his family. He was created by D.C in December 1945 as a one-time villain, but in recent days, he has got a recurring role in the DC universe. 
Initially, he was portrayed as a corrupted Egyptian predecessor of Shazam who made his way to the modern world to challenge the superhero. However, now he is depicted as a villain who simply wants to clear his name. 
Despite being one of the strongest villains in the DC universe, Black Adam had never been featured in a live-action movie. But, tha is no longer the case since none other than Dwyane "The Rock" Johnson is bringing the villain to life. 
The movie Black Adam is a prequel and a spinoff of the 2019 Shazam! movie. The film will be released on July 29, 2022, after being pushed back from December 22, 2021, because of the COVID-19 pandemic.
Not much is known about the movie yet, but the fans have already gotten ahead of themselves. Questions regarding Black Adam's powers in comparison with that of Superman's have been raised. 
And Johnson had the perfect answer for the question. 
Dwayne Johnson's Opinion 
Superman is arguably the most popular superhero in the DC extended universe. He is from a planet called Krypton and was sent to the Earth just before the destruction of his home planet. 
The Kryptonian is adopted by humans and is named Clark Kent. Since he is from an alien planet, he possesses superhuman powers, which he uses for the benefit of Earth. 
Along with superhuman power, he has a highly durable body, x-ray vision, heat vision, ability to hear beyond human hearing range, and superhuman breath, among others. Dubbed the 'Man of Steel,' Superman is one of the strongest superheroes. 
Regardless of all the superpowers, Superman has many vulnerabilities. Unlike Black Adam, he cannot wield magic, and magical spells hurt him. 
According to Johnson, this is why Black Adam is more potent than the Man of Steel. Similarly, the supervillain does not hesitate to kill. 
Superman has a specific code of ethics that does not allow him to hurt people, even villains. This also adds up to why he is comparatively less powerful than Black Adam. 
How Powerful Is Black Adam?
While movies are inspired by the comics, the two always don't match. Since Black Adam is not out yet, we can only take reference from the comics to understand how potent the villain actually is. 
In a YouTube video, Variant Comics explained the powers Black Adam possesses. They also gave reasons why Black Adam is the strongest villain in the DC universe. 
While he has his superpowers and merits, one thing Black Adam loves is humiliating fellow superheros. He has battled with Superman and has taken multiple punches from him, but that did not stop him from jumping back right up. 
His arch-nemesis Shazam has gotten massive hits from this Egyptian supervillain. Shazam, considered one of the strongest DC heroes, has been beaten into a pulp with broken arms and dislocated shoulders by Black Adam. 
He has taken heat visions from Power Girl, laughed at Dr. Fate's attempt to attack him, and manipulated Martian Manhunter's telepathy. He has also collectively fought against Justice League of America, Justice Society of America, and Team Titans.
To defeat Black Adam is tough. Even when the superheros have fought collectively against him, they have never beaten him without reaching their own breaking points. 
These are only some qualities Black Adam has showcased in the comic books. What more he will display in the movies is yet to be known.