Uli Latukefu Reunites with Dwayne Johnson for 'Black Adam'
Dwayne Johnson called and congratulated Uli Latukefu for his role in 'Black Adam' while Latukefu was about to go to the hospital to treat his eye.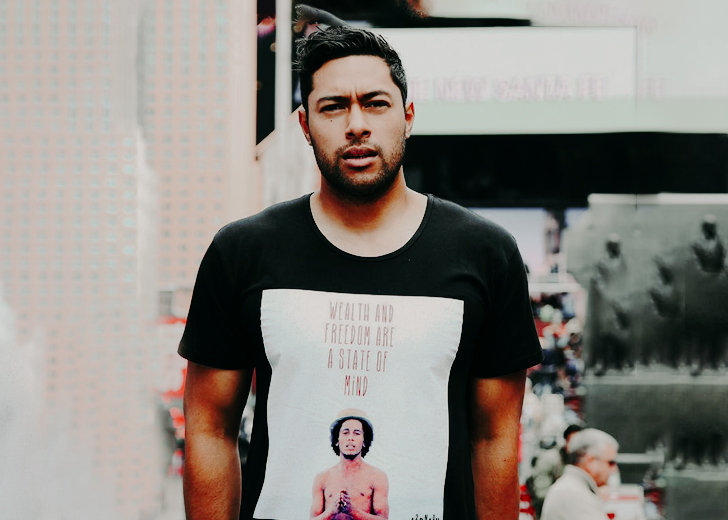 Talia'uli Latukefu has been recently cast in the New Line/DC's Black Adam and shall join Dwyane 'The Rock' Johnson, playing the title lead. Johnson and Latukefu go a long way back. The Rock had handpicked the Australian native to play college-aged Johnson in the NBC comedy series Young Rock. 
Given their history, it doesn't come off as a surprise that Johnson wanted to be the first one to break the news to Latukefu; however, the 36-year-old was rushing to the hospital for an eye injury. 
Latukefu Chose Johnson over His Eyes!
On April 29, Latukefu took to Instagram to announce that he was joining Johnson in the Black Adam. In the caption, he shared a hilarious story about how he found out the news.
Latukefu was on his way to the doctor to treat his eye since he had burst a blood vessel while training. Before he left, he got a text on his phone from Johnson asking if he could talk. 
The Australian actor was already confused about how Johnson got his number and was also contemplating if he should treat his eyeball or talk to Johnson. He chose Johnson over his eyes, and the actors talked where Johnson broke the good news. 
Latukefu felt embarrassed that he was speechless after hearing the news, but he showed appreciation to Johnson and claimed that he was honored to join the team. 
Johnson also took to Instagram to share this news with his followers. He raised a toast with Teremana Tequila, his brand of tequila, to Latukefu for this achievement. Johnson appreciated Latukefu's hard work and humility and loved that one of the stars from Young Rock was in Black Adam.
 He ended his caption with a word of encouragement, saying that he couldn't wait to see his fellow actor shine and light up the big screen. 
There has been no news about Latukefu's role in the movie except that he will join the cast. Black Adam is the eleventh film in the DC Extended Universe and is a spin-off from Shazam!
 Alongside Latukefu and Johnson, Pierce Brosnan, Noah Centineo, Quintessa Swindell, Sarah Shahi, and Aldis Hodge have joined the cast. The movie will release on July 29, 2022.
Latukefu, Johnson, and 'Young Rock'
Black Adam was not the only announcement Latukefu and Johnson had in their bags. The actors also announced that NBC's Young Rock had been picked for another season. 
Sweet news to kick off my birthday weekend. #YoungRock officially back in the saddle for a second season!
Thank you to all our partners!
And mostly a huge mahalo to my #1 boss - you guys, the people for joining me on this wild, unbelievable journey ðŸ™ÂðŸÂ¾ðŸ‡ºðŸ‡¸@nbc @SevenBucksProd pic.twitter.com/nPTmsczad4 — Dwayne Johnson (@TheRock) May 1, 2021
Young Rock is an autobiographical series about Johnson. Since its premiere in February 2021, it has had the largest audience after many years for an NBC comedy. Latukefu, who bears a striking resemblance to Johnson, plays the WWE Champion as a late teen college student who was a football player and an athlete.
Latukefu's Projects
Along with Young Rock and Black Adam, Latukefu has starred in various series and movies — Devil's Playground, Sando, Danger Close, Doctor Doctor, and The End. His most notable roles are Byamba in Marco Polo, Cole in Alien: Covenant, and Dwayne Johnson in Young Rock. 
Excluding the second season of Young Rock, the actor's four more projects are yet to be released. Next Goal Wins, directed by Tahiti Waititi, is a sports comedy that has finished filming and is awaiting release.
Black Adam is currently filming and set to be released in the summer of 2022. June Again and Black Site are in post-production, where June Again will release on May 6, 2021, in Australia, while Black Site will be released in 2022.