Is Drake Back to Dating His First Girlfriend Keshia Chanté?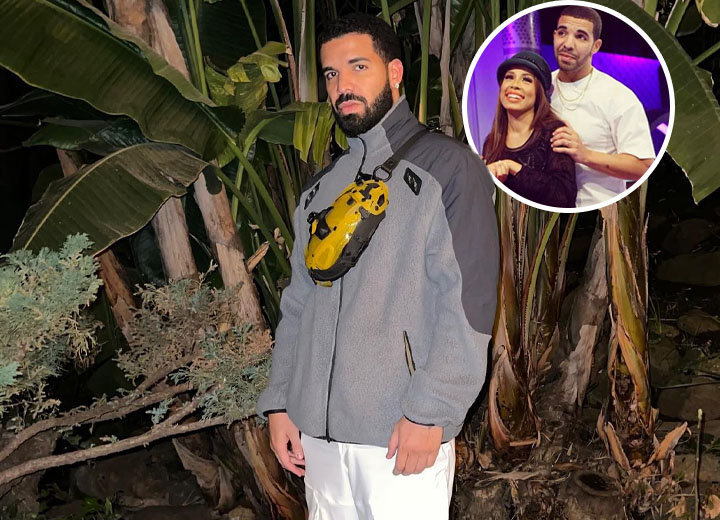 Drake reunited with his "first girlfriend," Keshia Chanté, at the OVO All Canadian All-Stars event on July 28, 2022. 
The 'God's Plan' rapper introduced his ex-girlfriend to his fans with a heartwarming speech. "This next person coming to the stage, I used to get in my mum's car I used to drive all the way to the west for this donna right here. So I have to introduce her." 
"This is my first girlfriend I've ever had in my life coming to the stage," he mentioned, referring to her as a "real legend," and somebody he loves "with all my heart."
Once Chanté got on stage, the crowd went wild as the former flames shared a warm hug. 
After that, Chanté performed some of her biggest hits and took to Instagram to share her experience with a photo dump.
She noted that only @champagnepapi could make an event like that come to life and thanked him for the introduction. "The most heartfelt and meaningful introduction I've ever had. Aubs I love u for life," she wrote. 
Are Drake and His First Girlfriend Dating?
Fans could definitely feel the love between the two artists, and it seems they have done something about it. 
On August 4, 2022, celebrity tea page, DeuxMoi reported the former flames might have rekindled their love. 
According to a blind item sent by an anonymous user, Drake and his first girlfriend have a long history, and the rapper was attracted to her because she reminded him of Aaliyah. 

Duexmoi reports that Drake and his first girlfriend, Keshia Chante are allegedly dating. (Source: Instagram)
The 'Hotline Bling' crooner has always been open about his love for the late singer. He even has her face tattooed on his back. 
"Rumor has it that they rekindled things recently. I hear she has always loved Drake, but he was stuck on someone else. When she saw that the other woman was out of the picture for good and that he finally let go, she made her move," noted the user. 
Who is Keshia Chanté?
After her appearance at OVO Fest 2022, fans worldwide were curious to know more about Drake's first girlfriend. 
So, who is the lady that has Drake all up in his feelings?
Many people may recognize her as the rapper's ex and would make the mistake of thinking her claim to fame is dating the famous rapper. 
But Chanté is actually a star in her own right. She has been in the spotlight longer than Drake and has made a pretty remarkable career for herself. 
The singer first rose to fame in 2002 when she embarked on a singing career. She was 12 at the time, and by the time she was 14, she released her self-titled debut album. 
She has released four albums and is famous for hosting the music video show 106 & Park along with Bow Wow.
Drake and Chanté dated when they were tweens, and it seems the latter left a lasting impression because the former cannot stop gushing about her, during shows and in his songs.