Bow Wow Disowning His Son With Olivia Sky — What Happened?
Bow Wow has left fans baffled after a Q&A session on Twitter.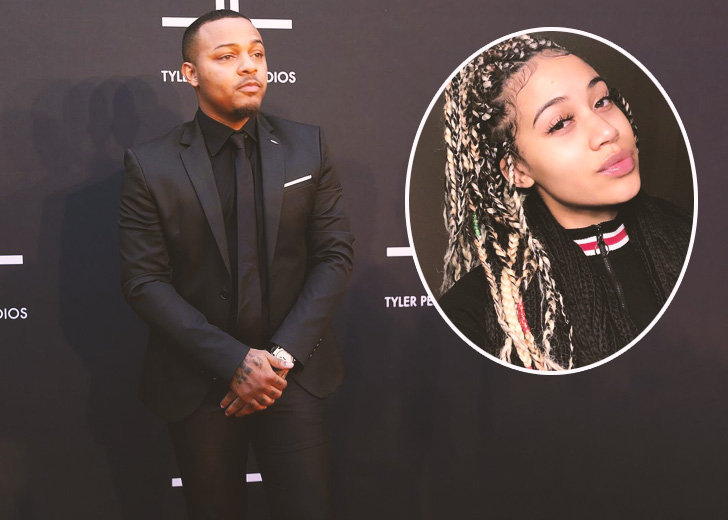 Bow Wow made his rap debut at age 13 with a double-platinum album Beware of Dog in 2000. Although he struggled to release anything as successful as his breakout album, he persevered and released several top 5 hits. 
These hits include 'Let Me Hold You,' featuring Omarion, and 'Like You,' featuring R&B star Ciara. Not long after, the two young artists began dating. Since then, the rapper has been involved with several other celebrities from the music and entertainment industry. 
In 2010, he began dating model Joie Chavis. In April, the following year, Bow Wow became a father for the first time after he welcomed his first child, a baby girl named Shai, with Chavis. They were in an on-and-off relationship until 2017. 
Last year, he welcomed his second child, a son named Stone Moss, with model Olivia Sky.
But there are now rumors circulating that the father has allegedly disowned his son. 
Bow Wow Disowned His Son
The rumors started when Bow Wow left fans baffled after a Q&A session on Twitter in which the rapper only talked about being a father to his daughter, Shai, with no mention of his son. 
During the Q&A, a fan had asked him if he wanted more children, to which the rapper replied that he certainly did not and iterated that he was happy being the father of one kid. In another tweet, a fan asked him what his most significant accomplishment was, and he responded with, "Being a father to Shai."
By then, fans must up have picked up on him blatantly excluding his son from the conversation because, in the next question, a fan asked, "Don't you have a son?" To answer that question, he quoted Michael Jackson's 'Billie Jean.'
The rapper declared he was "now playing 'Billie Jean' for the second time." In the song 'Billie Jean,' Jackson describes a woman claiming he is the father of her son.
The rapper had celebrated his son's first birthday earlier in June with his mother and his baby mama. 
But before the celebrations, in May, Sky had called the rapper out for allegedly not being a good father. 
Olivia Sky Called Out Bow Wow
After Bow Wow accused Sky of being a clout chaser, she wasn't too happy, which led to her spilling the tea on their co-parenting situation.
Gossip site, its_onsite on Instagram shared an audio clip of Sky ranting about how she was tired of being silent now that Bow Wow had accused her of trying to be famous. 
The clip started with Sky saying that she stayed humble and out of trouble and worked hard to make a living. She also iterated that she was a good mother and parent to her son, which was not the same thing she said about the father. 
She accused Bow Wow of making her life as a single mother difficult and that he was made co-parenting difficult. 
We can only wait and find out how this paternity drama unfolds.