How Dolly Parton Ended Partnership with Porter Wagoner?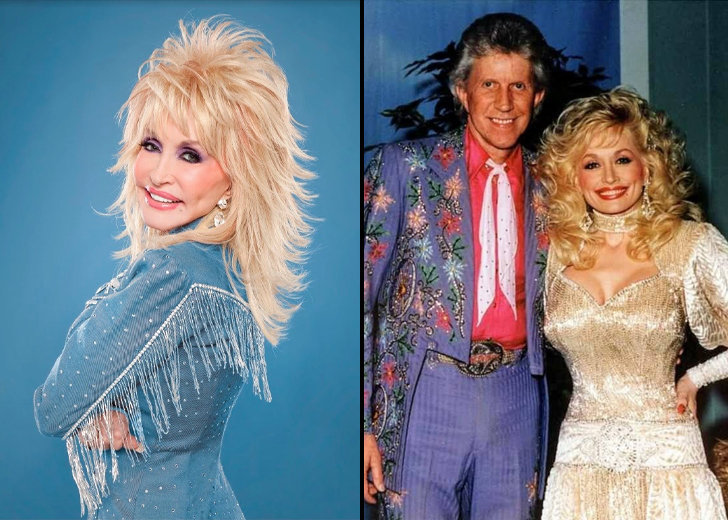 Country music icon and actress Dolly Parton and Porter Wagoner started working together when the American country music singer introduced Parton on his television show, The Porter Wagoner Show.
Their working relationship lasted till 1974, for seven years, until Parton decided to terminate the partnership and pursue a solo career.
Parton took over as Norma Jean's replacement on the program and began recording duets with Wagoner, which resulted in fourteen Top Ten successes and one #1, 'Please Don't Stop Loving Me.'
Wagoner was their de facto producer-arranger on thirteen duet albums and oversaw Parton's RCA solo output at the time.
Although she ultimately outperformed Wagoner on the charts, he reaped the benefits of his diligent work in advancing her career.
The platform became a launching pad for Parton, who went on to become one of the biggest stars in country music.
Parton and Wagoner had a rocky relationship that alternated between bitterness and support. Wagoner pushed Parton from the start, unwavering in his belief in her skills as a solo artist.
Besides their solo projects, the two collaborated on a number of hit duet albums.
Porter Wagoner Inspired Dolly Parton's Song
The 'A satisfied mind' singer wanted Parton to continue on his show, while she had differing thoughts and wanted to do her own thing.
The duo was very bound and tied together in a lot of ways. Parton had become an integral part of the show and, in her words, "carved out a little place for herself."
She had originally told Wagoner that she would stay for five years but eventually ended up lengthening her stay to seven.
"He [Porter Wagoner] was just having a real hard time because it was gonna mess up his show….he just would not hear it." told Parton (as per People.)
After Wagoner threatened to sue her, Parton decided that the right way to communicate with him would be through what she does best, by writing a song.
That is how the genre-defining 'I will always love you' was born. After hearing the song from Parton, Wagoner was led to tears.
"He said, 'It's the best thing you ever wrote. OK, you can go, but only if I can produce that record.' And he did and the rest is history!" recalls Parton.
The song went on to become Parton's best-selling hit.

Dolly Parton Performing One Of Her Songs (Source: Parton's Instagram)
Dolly Parton And Porter Wagoner After Partnership
Wagoner later sued Dolly Parton for $3 million. Parton agreed to a $1 million settlement, which she would pay in increments over several years. They eventually reconciled and made a reunion album in 1980.
Although Parton's exit from the program in the middle of the decade resulted in heated words and legal action, the two finally worked out their differences.
Wagoner's post-Parton work reflected his creative, optimistic personality.
In the 1990s, he served as an Opryland tourism ambassador, bringing soul legend James Brown to the Grand Ole Opry, producing R&B sessions for Joe Simon, and also appeared in Clint Eastwood's film Honkytonk Man.
Dolly is now one of a select handful of people who have been nominated for at least one prize from each of the four major yearly American entertainment award organizations: Emmy, GRAMMY, Oscar, and Tony.