Does Paul Wesley Have Kids? A Look into 'The Vampire Diaries' Actor's Married Life
Paul Wesley has been married to Ines de Ramon since 2019.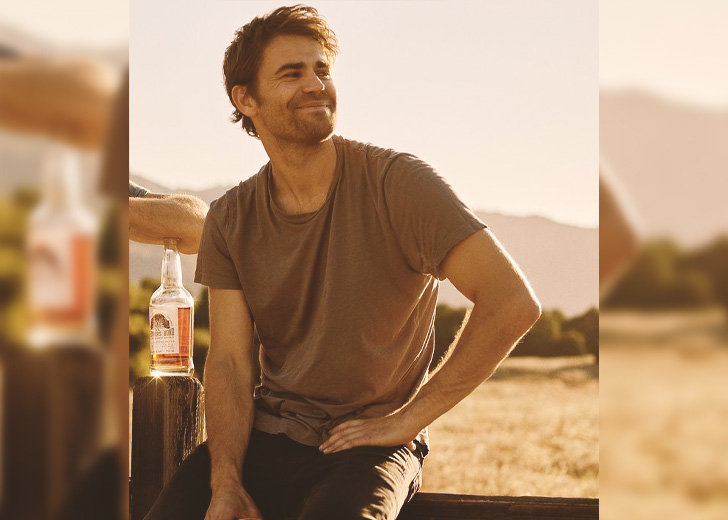 The Vampire Diaries famed actor Paul Wesley has been married to his wife Ines de Ramon, a health coach, social influencer, and fitness enthusiast, since February 2019.
Despite keeping most of their romance private, the two occasionally take to their social media to appreciate one another's love on special days, like birthdays and anniversaries.
For instance, on December 19, 2020, Wesley shared a series of the couple's pictures on Instagram to wish her a happy birthday.
"Happy birthday to the queen of the house," he captioned his post, implying the wish came from him and their dog Greggy.
But does Wesley also have kids from his marriage to Ramon? Scroll through as we bring everything information about the 39-year-old star's personal life!
Paul Wesley and Ines de Ramon's Secret Marriage
On February 8, 2019, details came out that Wesley and Ramon tied the knot in a private wedding ceremony.
Reporting the news, E! Online stated the couple's relationship status was the hot topic of discussion earlier that week because they were snapped wearing matching rings on their wedding finger.
Until that day, the two were yet to walk a red carpet together, Ramon's Instagram was private, and the only pictures of them were available on Wesley's Instagram or those snapped by paparazzi.
Paul Wesley Was Previously Married To Torrey DeVitto
Prior to his current marriage, the New Jersey native was married to his The Vampire Diaries co-star Torrey DeVitto.
They got married in a private ceremony in New York City in April 2011 after starting their relationship in 2007 when they starred together in Killer Movie.
But the relationship came to an end when they reportedly filed for divorce in July 2013. The divorce was later finalized in December 2013.
Speaking with People at that time, Wesley's rep stated the couple "have decided to amicably split. They will continue to remain good friends."
Does Paul Wesley Have Kids?
The answer is no! Despite being married twice, the famed actor is yet to have any children.
While confirming the details of his divorce from DeVitto, Toronto Sun also revealed that the former couple had no kids from their two-year-long marriage.
Similarly, Wesley and his current wife Ramon, who have now been married for over 2 years, have not hinted anything about having kids so far.
Know Paul Wesley's Career
Wesley, born Paweł Tomasz Wasilewski, is renowned for his starring role as Stefan Salvatore on the supernatural drama series The Vampire Diaries.
His other acting credit includes Tell Me a Story, 24, Army Wives, Before I Disappear, American Dreams, Guiding Light, and Wolf Lake.
For his most beloved role in The Vampire Diaries, he has won multiple awards, including Teen Choice Awards, and Young Hollywood Awards.
Also a director and producer, he has directed limited episodes of The Vampire Diaries, Roswell, New Mexico, and Batwoman, whereas he has served as an executive producer on The Vampire Diaries, Isabel, and Anna.
Most recently, he portrayed the roles of Tucker Reed / Eddie Longo in the psychological thriller television series Tell Me a Story, which aired for its second season on October 13, 2020.
The series took the world's most beloved fairy tales and reimagined them as a dark and twisted psychological thriller.