Are Desiree Montoya and Ex Boyfriend Dami Elmoreno Still Dating?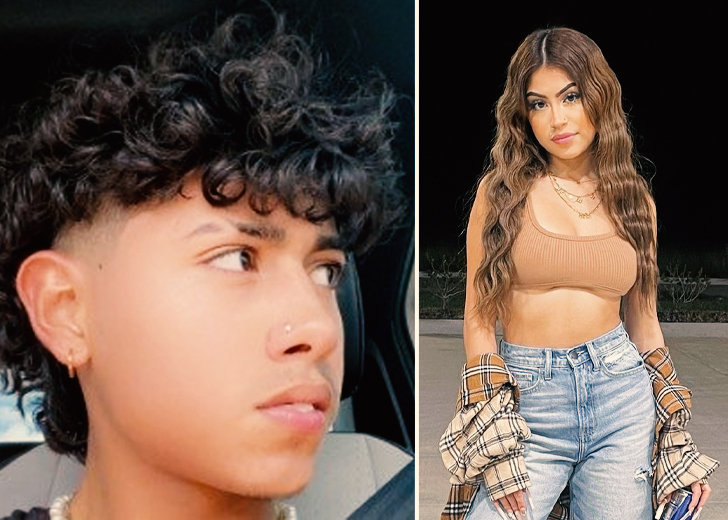 Damien Elmoreno and Desiree Montoya are undoubtedly some of the most adored couples on TikTok as they have amassed their own fanbase. 
The drama began when Montoya was reported to have been cheated on by her boyfriend, Elmoreno. 
When the news broke to the public, their followers rigorously attacked Elmoreno for cheating on her. 
Nonetheless, a few days after the incident, the couple was seen commenting on each other's posts and even making videos dedicated to each other.
After the cheating scandal, it was believed that the couple had broken up. But with the rise of some suspicious back-and-forth posts from Elmoreno and Montoya, it seems like they are still dating each other.
Are Montara and Elmoreno back together? Are they still dating? Let's dive deeper into it.
Desiree Montoya's Video on Getting Back with Elmoreno
On Thursday, the TikTok star posted a video of her showing off the bracelet that Elmoreno got her a few months ago. 
Under the same video laid her comment that hinted at them getting back together.
"I rather go back to my this ex, than my other ex,  ALL my exs cheated. Damien was the only [expletive] who cheated through phone," she wrote. "The rest cheated physically."
The comment seemed empathetic towards her ex-boyfriend, and her video showing their couple bracelet might be a sign that the couple will or are back together. 
Montoya also posted another video flaunting her pink sports shoes, which she captioned, "Thanks for the shoes stink."
Most fans were left in confusion about whether they were still together. But, at the same time, the others were leaving hilarious comments on her video telling her to take her ex's money and leave instead of forgiving him.
A large number of other followers snapped back at her for the hints of getting back together. 
"Once a cheat, always a cheat. Don't get back to him. They don't and will never change overnight. Know your worth," one fan wrote.
Dami Elmoreno's Cheating Scandal Explained
Desiree Montoya is one of the most popular members of the TikTok creator collaborative called The Bay House, FL. The Texas native rose to fame after posting videos of herself lip-synching to popular songs.
Montoya gained a lot of followers through her YouTube channel that she started with her ex-boyfriend, Baby Diego. Although "Diego & Desi" posted only one video, they amassed over 500 thousand views on YouTube to date.
After her breakup with Baby Diego, she was famous for her relationship with her fellow TikTok star Elmoreno. 
A week ago, Montoya uploaded a video calling out her boyfriend Elmoreno calling several women while he was drunk. 
It didn't take long before the news of the TikTok star cheating on his girlfriend took the Internet by storm.
Many of their followers started posting criticism towards Elmoreno on his social networking platforms. 
The influencer put up a picture of his girlfriend Montoya in a now-deleted story and called her numerous slurs.