Tiky Perez Goes Viral and Gets Dragged for TikTok Stitch Video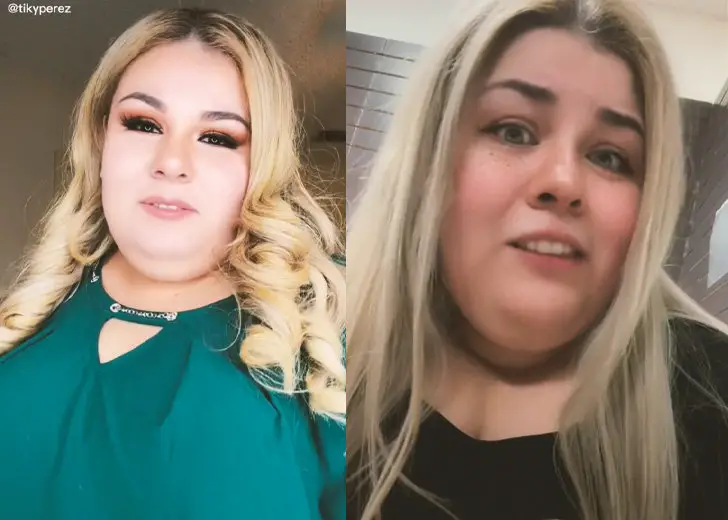 On November 19, 2021, Tiky Perez posted a TikTok stitch on her account, which contained two clips, with the latter belonging to herself.
TikTok Stitch is a new feature put forward by the video-focused social networking service ByteDance where creators can arrange two or more video clips from fellow TikTokers and make new content. 

Source: Tiky Perez/TikTok
The Viral Content
The first clip in the viral video was from a user who goes by the username @alexismlem on TikTok.
While Perez's video boomed over the days, TikTok lovers did not forget to head over to the original content creator's page and show their affection for the original content as well.
The user who goes by the nickname of Ali has successfully amassed 14.5 million views on her talked-about content.
In the first half of the TikTok stitch, Ali can be seen trying to perfectly place a pointed object into a cup while she sits a few meters away.
Before throwing the object, she can be heard saying, "should I get a dog?" Interestingly, her cat interrupts the act and pulls the object out from the cup, prompting laughter from Ali.
In her part, Perez reacted to the clip originally owned by Ali and said, "Your cat is like. Oh, No No No No. We are not getting a dog. Don't even think about it girl."
Perez even received a comment from TikTok's official account, which resulted in things turning intriguing, arguably contributing to more views on her content. 
Additionally, the viral TikToker's popularity has started a TikTok trend where other creators are making their own TikTok stitch using the Faux Freckle filter, originally used by Perez.
Who is Tiky Perez?
For those asking "who is Tiky Perez?" A peek into the TikToker's bio suggests that the now-popular social media star is of Mexican ethnicity, and is currently 24 years old.
Perez is understood to be living in the United States at present; however, details related to her family, hometown, education, and such aren't available as of this writing. 
While her pre-viral TikTok status can't be confirmed presently, her post-viral numbers are astonishing.

Source: Tiky Perez/TikTok
A look at her TikTok account shows Perez currently has a collective total of 7.1 million likes on her content, while she is being followed by her 607,000 followers.
Tiky Perez's Post Viral Experience
Initially, after getting her shot of viral fame, Perez encountered her share of online hate comments as well.
For instance, one user sarcastically mocked her and asked whether Perez was the same person as shown in the clip's first part.
In his comment, the TikTok user wrote, "I am sorry but I thought y'all were the same person." Perez made a short TikTok video about the comment and reacted by saying, "Are you being serious? Maybe yeah, But, thank you." 
Other hate comments reflected body-shaming aimed toward the budding content creator.
While she was being targeted with harsh comments, Perez responded to a fan-writing which suggested her not to "read more comments," instead  "do more content."
Another user remarked at how Perez never intended to "blow up this much," after she posted her video "thinking no one will watch it." The TikToker responded in favor of the user's comment.