Is Jason Diaz Gay? Viral TikTok Star Sets to Break Stereotypes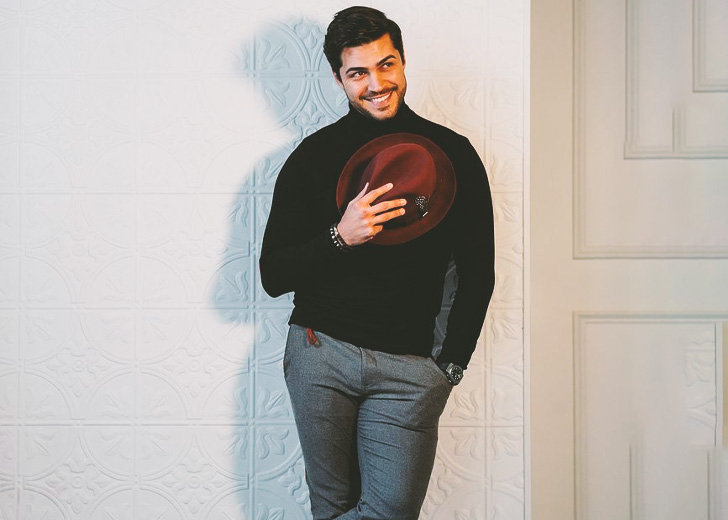 Jason Diaz is over the moon after securing a potential debut Disney role.
On Sunday, November 21, the TikTok star shared a video announcing that he was cast to play a lead role in one of Disney's upcoming live-action movies.
In the video, Diaz wrote, "I saved this sound in my drafts last week cause of all the hype," with iANO's suspenseful song 'TIME IN OBLIVION' playing in the background.
"Woke up to a call from my Manager that DISNEY booked ME," he added before writing, "TO PLAY A LEAD FOR ONE OF THE LIVE ACTION MOVIES. And you'll NEVER GUESS WHAT ROLE IT IS."
He also captioned the post to express his happiness, as he noted, "I don't know how to feel."
Jason Diaz's Announcement Video Went Viral
After Diaz confirmed his Disney role on TikTok, his video quickly went viral on the platform. The video was also recorded, saved, and shared on other social media platforms.
As of this writing, the video has collected over 8.8 million videos with 1 million likes and over 15,000 comments.
"I can see you playing 4 roles, Aladdin, Jafar, Scar, Tarzan," a fan commented, guessing the roles he could be playing.
Another chimed, "Say Tarzan pls because we need a Disney Tarzan live action movie."
"Whatever the role is, CONGRATULATIONS!!!" someone congratulated.
Rumors Of Him Being Gay Are Swirling On The Internet, Too!
Keeping the congratulatory messages on his viral video aside, his followers have also been questioning Diaz's sexuality in his other videos and inquiring if he is gay. Such comments have led to rumors of him being gay swirling around the internet.
Addressing the rumors, he shared a video on November 2 and hinted that he was a bisexual man. In the video, he asked people to stop disrespecting bisexual men, saying, "We matter, too, okay. And we are here."
His video received praise from many of his fans, and he replied to some of his fans' comments. For example, he said, "thank you," in reply to a follower who wrote, "Bisexual men are everything."
Another fan rated, "Dated a Bi man, absolutely amazing! 10/10!"
"I'm not sleepin on them...I just can't find them where I'm at," someone jokingly added.
Who Is Jason Diaz?
Diaz is a social media influencer, model, singer, and aspiring actor, majorly known for his positive Omegle chat videos. He often shares conversational videos with strangers on his social media.
Even though his age is unknown, he celebrated his recent birthday on October 26 and stated he had the best birthday of his life this year in his Instagram post.
In the caption, he wrote, "I had the best birthday of my LIFE this weekend, it was beyond my expectations, to think this is only the beginning is so crazy, but I can't wait for us to make a difference in the world together."
He reportedly moved to Los Angeles to chase his dreams.
Diaz started making TikTok videos after his dog of 14 years passed away. In one of his videos, he admitted using the platform to pick himself up.
He then shared personal stories about his experiences with racism and bullying. Following that, he gained a massive following on his social media platforms and has enjoyed producing content ever since.