Tawny Newsome and Husband Nate Stand in Solidarity against Racism
They would never tolerate silence!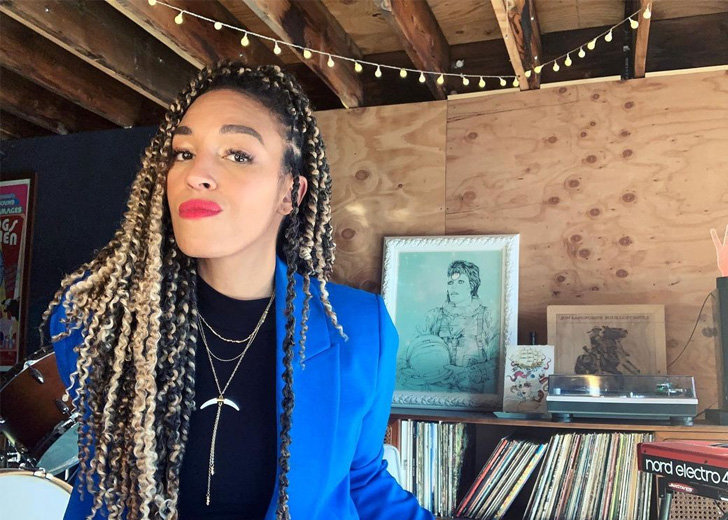 Born biracial to a black father and a white mother, Tawny Newsome grew up facing racism from a young age. She knew how people acted differently to her compared to white folk, be it intentional or not.
To break barriers and ignite conversations on racist behaviors, the comedian shares experiences with racism, pointing out racist attitudes and behaviors through her weekly podcast, Yo, Is This Racist? 
She is upfront about the unfairness, and her husband Nate Urbanksy stands with her in her fight.
Tawny Newsome and Husband Nate Married in 2013
Newsome and her husband Nate have been in an enduring marriage since tying the knot back on September 21, 2013. As per her Twitter post dated October 21, 2018, Nate works in tech and creative staffing. 
As for his age, he turned 40 on November 14, 2021. 
Even after marriage, Newsome didn't adopt her husband's second name Urbanksy. In a Twitter post uploaded on December 30, 2019, the Space Force actress stated that doing so would have made her name sound like an old timely person.
By her account, her husband's family name was sillier than her first name.
Without a doubt, the pair has an exceptional understanding and respect for each other's decisions. And it is safe to assume they bonded over their wanderlust and matching mindset against racism.
Tawny Newsome's Husband Nate on Racism
On June 3, 2020, Nate took to Instagram a series of pictures to share how he fought racism as a white person, implying he was on the same page as his life partner. 
In the first picture, he mentioned white people were comfortable being racist among other white people. He stated how they would never be called out for such behaviors. 
Sharing his experience in another image, he expressed how the entire room would be silent if he corrected or pinpointed someone for being racist. Within a minute, the room would fill with discomfort. 
Nate confessed that speaking up against white people, especially his family or friends, elevated his heart rate and made him nervous and angry. Meanwhile, it would also put everyone in discomfort. 
The technician remarked on how people feared that discomfort and let things pass in silence. Then he urged his followers to be vocal about the issue, "Don't pass over this in silence."
Tawny Newsome with her husband Nate Urbansky in January 2020. (Photo: Instagram)
At the end of his statement, Nate questioned his followers if they knew where they stood in that space and mentality. 
He then talked about himself, claiming he agreed with the Black Lives Matter movement and would even let go of his family if they didn't believe in it or hesitated to speak up at times of need. 
Without question, Nate stands in solidarity with Newsome against racism. He even promoted his wife's podcast Yo, Is This Racist? when she started the show as a co-host alongside Andrew Ti. 
He had shared that his wife and Ti were fixing racism by bluntly clarifying what everyday behavior of people sounded racist.