'Troubled Teenager:' Denise Gough Ran Away with Her Boyfriend At 15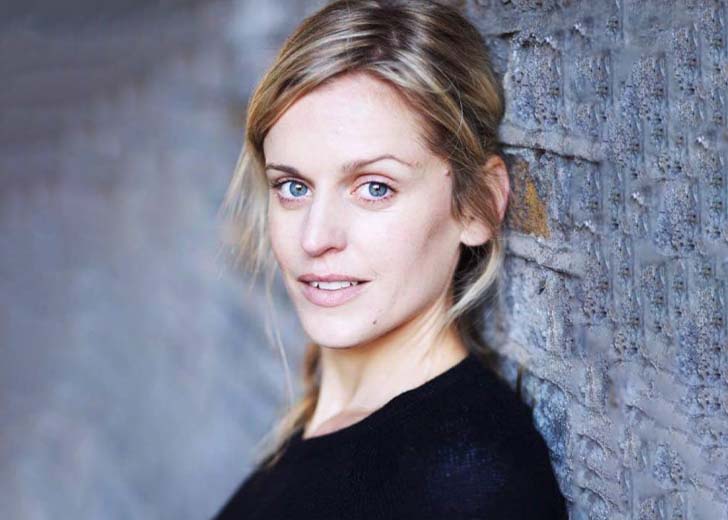 Denise Gough is glad fame came late for her.
The famed actress became a sensation at age 35 in Duncan Macmillan's People, Places and Things. Cast as the self-destructive actress and addict named Emma, Gough's performance was critically acclaimed.
Gough said that before she auditioned for the role, she was going to give up on acting. But playing Emma gave her the strength to keep going. And it opened doors for more opportunities.
Now at 41, the Irish actress is set to take the Star Wars world by storm, portraying a character in the new Star Wars TV series Andor. Needless to say, the success came after wild teenage years.
Denise Gough Ran Away with Boyfriend at Teenage
Gough was the seventh of 11 children from a working-class family in County Clare, Ireland.
She describes being raised a Catholic by her teetotal parents as a pragmatic decision. However, she stopped believing in God when she was told she was an "evil child" by a nun.
The acting bug struck her early on, even though there was no theater near her home. She said she got it when she ad-libbed her role of Miss Hannigan in her school production of Annie and heard everyone laugh.
What followed was her "wild" and "messy" teenage years. She described herself as a "troubled teenager."
She left school at 15 and ran away to London with her boyfriend. When asked about her decision, she vaguely explains, "I didn't really make a decision. I ran away from home, that is what happened."  
As a teenager, she said she had a lot of stuff going on. "I went where I went to get what I needed to get throught it," added the star. The Andor actress shared she didn't want to get into the details but said those were difficult times.
The relationship with her then boyfriend also didn't last long, only a few weeks. Then she tried living with a family member, but it didn't work.
Later she met someone from Dublin, and they lived together in a squat for a few years.

Actress Denise Gough attending the premiere of her movie 'Monday' in June 2021. (Source: Instagram)
Admittedly, Gough's financial situation wasn't sound. She begged, picked up cigarette butts to smoke, shaved her hair, then had dreadlocks — to not look like a pretty girl.
The actress has also alluded to delving into drinking, drugs, and finding herself in dangerous situations.
Her major turning point was when she met an improv teacher who paved the way for a scholarship to the Academy of Live Recorded Arts. Even after graduating, Gough's acting career didn't take off easily.
But the drive that made her stay in London even after her boyfriend left was still there. And even after going broke and thinking of quitting acting, she delivered a lifetime performance when she got the chance in People, Places and Things.
Denise Gough Prefers Keeping Her Boyfriend to Herself
Gough is hardly active on any social media platforms. The actress says the decision was for self-protection. "I can't deal with social media. I'm a highly sensitive person," she said to The Irish Times.
The actress does not have social media accounts and is also tight-lipped about her personal life during interviews.
However, in a 2017 interview with Evening Standard, she revealed she had a boyfriend. Only revealing tidbits, the actress shared, "He's a lovely man and he's been brilliant, and that's all we need to say about him."
"Yes he is. I am not telling you anything else," answered Gough when asked if he was in the acting business.
But the actress refused to say more to further probing. "There's enough that gets given. You have to keep some things back."