Debbie Allen Says She and Her Husband Really like Each Other — Inside Her 37-Years of Marriage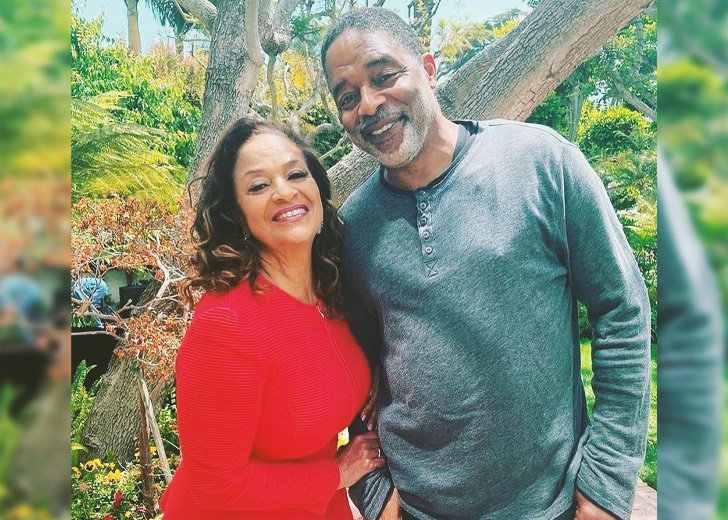 Deborah Kaye Allen, commonly known as Debbie Allen, is a Hollywood celebrity, mainly known for her acting endeavors.
As an actress, she has been nominated for the Emmy Awards 20 times and won the prestigious award five times. She has also won a Golden Globe Award and received a star on the Hollywood Walk of Fame in 1991.
Besides acting, Allen has proven her talent as a director, producer, dancer, choreographer, and singer-songwriter. She is also a former member of the President's Committee on the Arts and Humanities.
But is Debbie Allen married? Yes, the 71-year-old actress is married — and has an equally successful marital life as her professional life.
And who is Debbie Allen married to? Allen has been married to Norm Nixon, a former NBA player, for over three decades, i.e., since December 1984. She will be celebrating her 37th wedding anniversary in early December this year.
Debbie Allen and Her Husband Norm Nixon Met at a Film Set
During a candid interview with Wendy Williams in February 2021, Allen revealed that she first met her husband in the film set of the 1979 comedy movie The Fish That Saved Pittsburgh.
She explained that the film was about a basketball player starring Julius Erving, where she appeared in the movie as a cheerleader and simultaneously worked as a choreographer.
On the other hand, her now-husband was a young basketball star at that time, who was one of the many basketball players to star in the movie.
"I'd never seen him or heard of him," she said, sharing her first impression of Nixon. "And there he was and there I was and it was like, 'Oh Lord! Can I get away and be a good girl?'"
She continued to share that she and Nixon didn't date at that time, but when they met for the second time a year, things turned in their favor.
But then, when I came to do 'Fame' in Los Angeles, I went to a Laker game. And he was like, 'What are you doing here?' I said, 'Well, I live here now, I'm working.' He said, 'Oh I got you now.' And I was like, 'All right.'
Debbie Allen Says She and Her Husband 'Really like Each Other'
In the previous interview on The Wendy Williams Show, the Grey's Anatomy star emphasized that she enjoyed every day of her nearly 37-year-old marriage with her husband.
Allen admitted that despite her busy schedule, she was always able to manage a very healthy marital life. And when she and her husband spent the entire quarantine together, she implied that those private times made her relationship even stronger.
"It has, we really, really like each other," she added.
She continued to share that the couple loved each other for the person they are, saying, "You know, Norman and I actually like each other and we enjoy a lot of the same things."
In addition, the couple's three children also keep them happy and help them be together. Their three children are Vivian Nichole Nixon, a dancer; Norman Ellard Nixon Jr., a basketball player; and DeVaughn Nixon, an actor.