Did Daysha Taylor and Boyfriend Quik V Give Birth?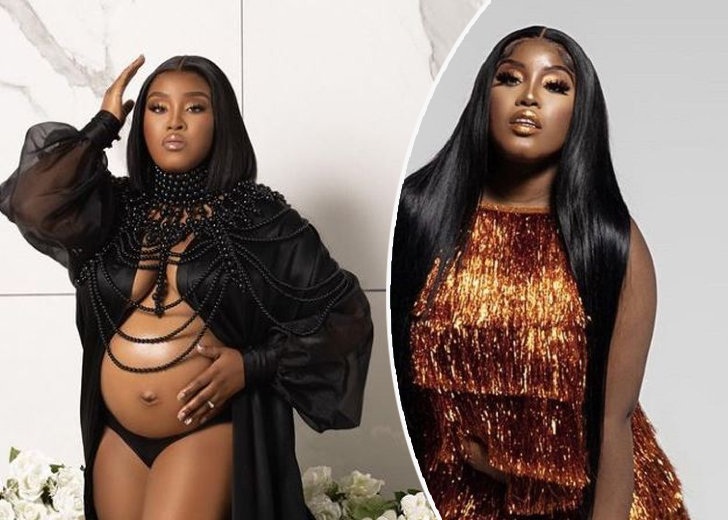 In August 2021, Daysha Taylor of Taylor Girlz announced she was pregnant, and since then, she constantly updated her fans on her pregnancy journey. 
She uploaded several photos of her cradling her baby bump, and a few weeks ago, she even revealed the due date. 
Daysha Taylor's Due Date
On January 8, 2022, Daysha took to Instagram to upload a TikTok video of her dancing with her sister. 
The sisters were dancing to a 'Rodeo' by City Girls, and Daysha's baby bump was in full view. 
In the caption, the soon-to-be mother wrote that she was 37 weeks pregnant, and her due date was in three weeks. 
So far, the pregnant singer has mentioned nothing about giving birth even though the three weeks are already up. 
That being said, on February 1, 2022, The Shade Room Teens reposted Ti Taylor's Instagram story, which had a text overlay that read "It's time."
In the caption, the news account wrote that Daysha and her boyfriend Quik V were getting ready to welcome their baby girl and wished her a safe delivery. 
Fans also wished the couple a safe delivery in the comments section. 
Daysha Taylor Pranks Boyfriend
On the same day that The Shade Room Teens posted about Daysha's birth, the singer uploaded a prank video on her YouTube channel.
The video was titled 'MY WATER BROKE PRANK ON MY BOYFRIEND !! I ALMOST FELL.' 
The soon-to-be mom was 39 weeks pregnant in the video and was getting ready to go out on a date with her boyfriend. 
In the next scene, she was in the kitchen with Quik, who was working. 
Daysha then started huffing in pain, feigning her contractions while her worried partner tried to comfort her. 
And when Quik was not looking, Daysha popped her fake water bag to imitate her water breaking. 
The soon-to-be father panicked and called his girlfriend's mother upon seeing this. 
He was also confused, asking the mother if it really was water or something else that was all over the floor. 
Meanwhile, Daysha was walking around saying she needed to take a bath before going to the hospital. 
As they headed to the bathroom, Daysha showed Quik the fake water bag to let him know it was a prank. 
Suffice to say, her boyfriend did not find it hilarious. 
Daysha Taylor on Having a Daughter
Before this prank video, Daysha had also uploaded a video of her baby shower. 

Daysha Taylor during her maternity shoot. (Photo: Instagram)
The singer and her partner were wearing a matching blue outfit and expressed an interest in having a baby boy. 
But when a Mercedes Benz swerved into their party venue parking lot, and several girls dressed in pink outfits walked out, they knew they were having a girl. 
She also announced on Instagram that she was having a daughter.
In the post, Daysha iterated she was really surprised because she and her boyfriend weren't expecting a girl. 
But she noted she was really excited and thanked her family members for organizing the baby shower. 
In another photo, the soon-to-be mother wrote that her love for her daughter was unconditional and that she was preparing herself to be a better example for her.