David Fizdale and Wife Natasha's Baby Was a Miracle for the Couple — Here's Why
David Fizdale and his wife welcomed a son in 2020.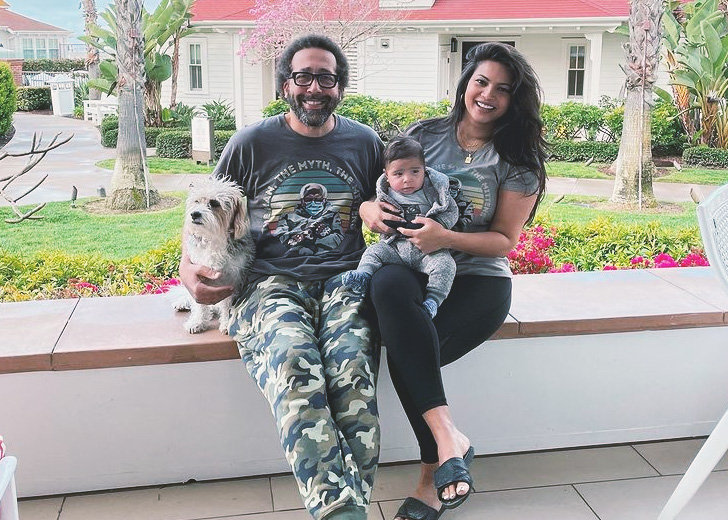 David Fizdale and his wife Natasha Sen welcomed their first child, son Maximilian Sol Fizdale, in December 2020. Since then, Sen has been marking milestones in their son's life on her Instagram.
Sen first announced she and Fizdale were expecting a child together with a photo showing off her baby bump. She explained how they considered his birth a miracle since recent tests had shown that it would be very difficult for them to conceive naturally.
She was preparing for an IVF since she thought she wouldn't get pregnant without it. Because of that, Sen called her son a true blessing. She also noted that while the world was going through a period of unrest, she wasn't afraid of her child being born in these times, rather, she saw it as the perfect year for it to happen.
Seeing what is happening all around us right now, but pretty much has been going on forever, most would say I fear for my boy coming into this world. But, I think that this year is a monumental year… seeing so many people (of ALL races) come together to demand justice and change is inspiring, to say the least.
Sen further added that she hoped to raise him to be a strong, kind, empathetic, loving, respectful, good man who would do what is right.
David Fizdale And Wife Natasha Sen
Fizdale and his wife share little of their personal life on social media and very little is known about them. 
Fizdale is known for his lengthy career as a professional basketball coach. Between 2003 and 2016, Fizdale was an assistant coach for the Golden State Warriors, the Atlanta Hawks, and the Miami Heat.
On May 29, 2016, Fizdale became the head coach of the Memphis Grizzlies but was fired from the team on November 27, 2017. Following his departure from the Grizzlies, he was named as the head coach of the New York Knicks on May 7, 2018.
However, on December 6, 2019, a year and a half into his tenure, Fizdale was sacked. Why? The Knicks had a 4-18 start to their season. He is now working as an assistant coach for the Los Angeles Lakers.
Sen, on the other hand, is an artist and owner of The Creative Penny, a company that provides services related to marketing and brand management, social media marketing, event management, and graphic designing.
David Fizdale Has A Son From Previous Relationship
Fizdale and Sen tied the knot in 2014 and welcomed their first and only child together in 2020. Aside from Maximilian, the basketball coach has another son, Kyle Jackson, from another relationship.