Steph Curry Believes NBA's Height Listings Are for Fans & Doesn't Impact the Players
According to Steph Curry, NBA's newly-implemented height listing is highly unlikely to impact players and is more useful for the league and players' huge fan base.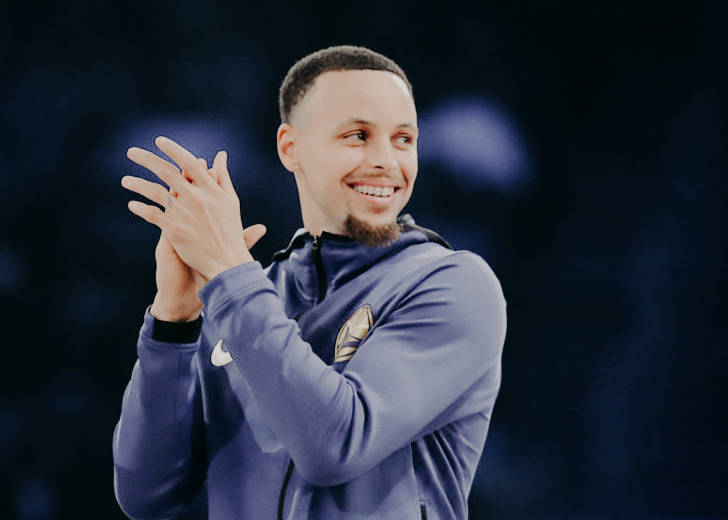 Stephen "Steph" Curry believes NBA's Height Listings barely have an impact on players and are meant for fans to whom these details make a difference.
NBA players have been subject to all sorts of speculations surrounding their ages and heights. In a bid to end these speculations, NBA made it mandatory for all teams to provide accurate ages and heights for players on their rosters.

Steph Curry On NBA's Height Listings
In an interview with The Athletic's Anthony Slater, Curry revealed he is 6'2″ and 3-quarters without shoes. He jokingly noted that he doesn't play basketball without shoes.
Slater took to his Twitter account in October 2019 to share the details with NBA fans, to whom, these details really matter. At least according to Curry. With the league adopting a stricter policy, coaches and players alike are fine-tuning.
The basketball ace said regardless of where Kevin Durant (a.k.a. KD) was at the time, he surely isn't thinking about not being 6 feet 9 inches tall anymore. Curry insisted fans were more concerned about such details than the players.
Curry was absent on the list of player changes at the time. He described the league's new height listing as just another thing to talk about.
Although he wasn't included on the aforesaid list, Curry set records right during his interview with Slater. In an interview with 95.7 The Game in Oct. 2019, he joked he had to grow his hair out to beat NBA's newly-introduced height rule.
The New Rule's Impact On Curry And Draymond Green 
Rather than focusing on winning a game, Curry and Green were more concerned about their heights. After an issue with Buddy Hield's age surfaced, NBA wanted to ensure that they have correct measurements and age for the players in the league. 
The New York Times' Marc Stein said at the time that NBA introduced a new rule that needs every team to verify the height and age of each player during training camp. This news came when a new NBA season was just around the corner, with Warriors hosting the revamped Los Angeles Clippers on October 24, 2019.
Most players were previously asked how tall they were, or their team would simply list their weight and height unofficially without updating it for several years. Curry, Green, and several other people were surprised when the new rule was implemented.
Curry, who was criticized for not being as tall as other players, jokingly said he had no choice but to squeeze out as many inches as possible. Weighing in at 190 pounds, Curry is stronger than people think.
He can effortlessly deadlift 400 pounds, according to Sports Casting. Human Performance Consultant Keke Lyles describes Curry as the second strongest player in their team.