David Burtka and Husband Neil Patrick Harris Talked Kids on Their First Date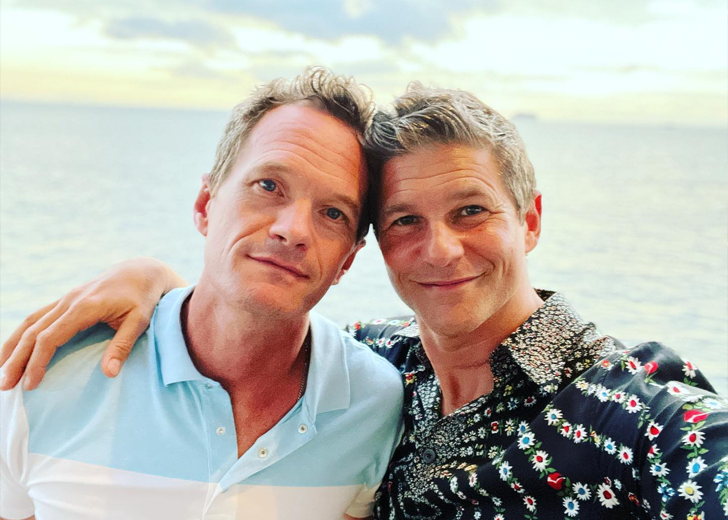 David Burtka was with a boyfriend when he first came across the man who's now his husband, Neil Patrick Harris. Their first meeting wasn't even that significant.
But, just a few weeks later, they went on their first date. Things took off well, and the one thing they both agreed on was having children together.
For David Burtka, His Husband Not Having Kids Would Have Been a Deal Breaker
Burtka and Harris first met in 2004. At the time, Harris was single and had never had a long-term relationship. Burtka was with his then-boyfriend, but was doing long distance with him.
Neither of them expected things to take a romantic turn. But, when it finally did, they were open about each other's desires in life.
One of the main things they discussed on their first date, which was on April 1, 2004, as they mentioned in the writings for Out in 2012, was having children.
They were both interested in having kids and even had an idea of how they would go with their parenthood journey.
"We both agreed that if we wanted to have kids, we didn't want to do it super late in the game," The How I met Your Mother star wrote in his piece for Out. The reason for that was they wanted their parents to enjoy the pleasures of becoming grandparents.
"We wanted our parents to enjoy the process and to be young and vibrant enough to throw a ball with them," he wrote. "or to chase them around without using a walker."
Burtka was more extreme in his stance about having kids with the person he was with.
"If he hadn't wanted kids, I don't think we'd be together," Burtka wrote in his piece. He always felt like family was the most important thing in life and that he was a father better than he was anything else.
It was their similar thoughts about building a family together that sealed the deal. They rarely fought after realizing they had a common goal to strive towards.
The couple now has twins together — Gideon Scott and Harper Grace. They were born via surrogate in October 2010.

David Burtka (far right) with his husband, Neil Patrick Harris, and their kids, Harper and Gideon. (Photo: David Burtka/Instagram)
During the whole process, there were two women involved. The first was the egg donor, and the second was the surrogate who carried their kids to term.
Burtka even joked during his 2019 appearance on The Wendy Williams Show that Harper Grace might be his biological child and Gideon Scott might be Harris's. He came to that conclusion after judging and comparing their personalities.
David Burtka and Neil Patrick Harris's Love Life
After Harris and Burtka's first meeting, it was Harris who first felt Burtka's pull. "I initially fell for David harder than he fell for me," he recalled in his writing.
Burtka, however, took his time to confess his love towards Harris, which the latter appreciated the honesty behind. They were so intertwined that even moving in together didn't feel like a big deal.
But they moved in together, anyway. They loaded all their belongings into a truck (they were living in LA at the time), and made a few pit stops at their parents' houses on their way to Harlem, New York.
"We went slowly across America, filling up this truck, and by the time we got to New York, we had a new life full of furniture," Harris recalled their road trip.
Burtka describes the first three years of their relationship as their honeymoon period. After that, they settled into it and thought about getting married.
Things weren't as easy back then, though. Gay marriage was still illegal, and for the first seven years of their relationship, they just lived as each other's boyfriend, which Harris did not prefer. He preferred being and having a husband.
Burtka first popped the question in 2007, at the same street corner they first met all those years back. Harris proposed a year later in Santa Monica.
They had to wait for their special day. The New York Marriage Equality Act only got passed in June 2011, which they both celebrated, but didn't get married right away.
Burtka and Harris tied the knot only in September 2014 in Italy, with both their fraternal twins present for the wedding ceremony.