Know About Daveed Diggs' Parents and His Black And Jewish Roots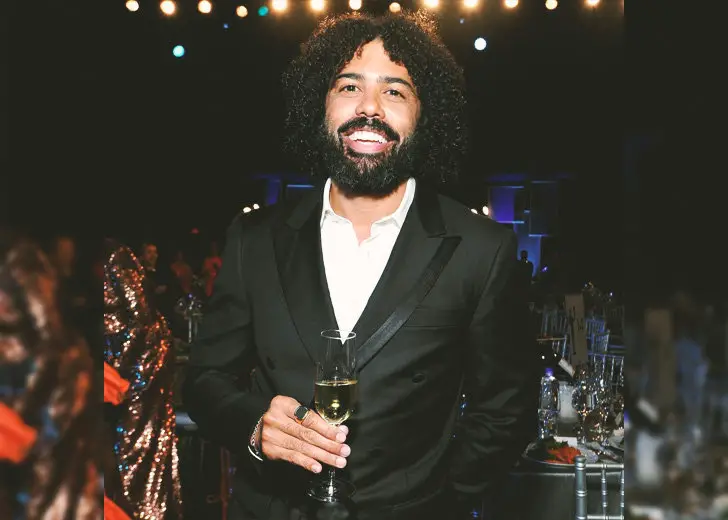 American actor Daveed Diggs is known for the television series Black-ish and movies such as Wonder (2017), Blindspotting (2018). He is also well recognized for his work in the 2020 television adaptation of Snowpiecer. Additionally, his work in the 2015 Broadway musical Hamilton is still talked about.
The talented entertainer is also active in the industry as a rapper, singer, songwriter, screenwriter, and producer. In his music career, Diggs is the lead vocalist in the experimental hip hop group, Clipping. 
Getting to Know Daveed Diggs
Diggs was born in Oakland, California on January 24, 1982, as the son of Barbara Diggs and Dountes Diggs. His mother has a background in social work, while his dad is an experienced bus driver. 
A young Diggs attended Berkeley High School and later graduated from Brown University in 2004 with a bachelor's degree in theater.
Talking about his parents, the actor's mother, Barbara, belongs to a Jewish heritage while his father, Dountes, is African-American. 
In 2015, the actor opened up about his childhood, acting inspirations, family, and culture during his exclusive interview with Broadway.
Firstly, Diggs talked about growing up as a poor shy kid with an affinity for acting.
In the chat, the actor talked about how from an early age, he "liked being on stage" because it gave him "a reason to be around people." 
Furthermore, Diggs gave his insight into what acting always meant to him and said,
The other great thing about acting is it allows you to imagine circumstances different from your own. I was a poor Bay Area kid getting to pretend to be a Russian aristocrat.
Diggs, who belongs to a family of mixed races, never felt the cultures to be separate while growing up in his household.
Additionally, during his youth, Diggs identified himself as Jewish, but at the same time embraced his father's culture as well.
In the conversation, the actor/singer also talked about having many friends from mixed cultures during his early youth years.
However, despite identifying his roots and embracing his Jewish culture and religion in his early life, the multi-talented actor did not have a Bar Mitzvah (a coming of age ceremony for Jewish boys when they are the age of 12 or 13).
Black-Jewish Representation through Music
In 2020, Diggs teamed with Disney and collaborated with his Clipping members William Hutson and Jonathan Snipes for the holiday song 'Puppy for Hanukkah.'
Per Entertainment Weekly, Diggs "was honored" after being approached by Disney Channel to do a "fresh Hanukkah tune."
For the singer, it was an opportunity to share his love of music and give everyone "a little piece of my culture."
The song is about a young boy who is desperately hoping to get a puppy as his Hanukkah present. 
The song became an instant hit, and the song's official music video has amassed 1,460,800 views as of this writing.
Hanukkah is a Jewish festival celebrated among the Jewish community. The festival begins in late November and ends in the first week of December, comprising eight nights and days. 
The festive period is widely considered to be the Festival of Lights or the Feast of Dedication. 
Through the song, singer Diggs paid tribute to his Jewish roots, sharing a part of his culture and the religion he's learned to practice through his mother.