Daveed Diggs' Unique Way of Presenting Himself Are Source for Gay Rumors
"I've always wanted to be my father. He doesn't necessarily identify as gay, but I've known my father's boyfriends [throughout] my life, and he's my role model for maleness."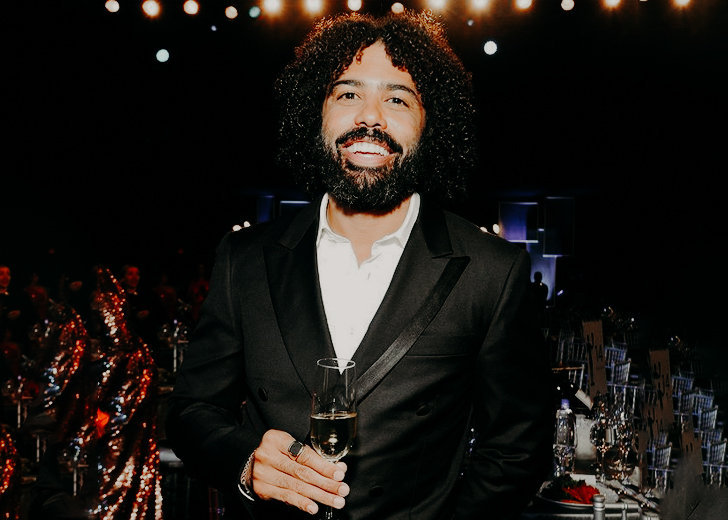 Daveed Diggs is best recognized for his dual appearances as the Marquis de Lafayette and Thomas Jefferson in the Broadway musical Hamilton. 
The Tony award winner has also released innovative hip-hop songs, found success on both small and large screens, and has appeared on Snowpiercer, Star Wars Resistance, and many more acclaimed titles.
Following his revolutionary performance in Hamilton, Diggs has left his admirers wondering if he is gay. 
Is Daveed Diggs Gay?
The actual truth regarding his orientation is that he is straight and is attempting to create a play with a 'masculinity' theme.
According to him, everyone's definition of masculinity develops in their own unique way. However, for Diggs, his father has always been his role model, and he has always wanted to be like him. 
While his father doesn't necessarily identify himself as gay, Diggs confessed that he has known his father's boyfriends throughout his life.
"This is the dude I want to be — the most charismatic person in the room, always," he stated in a 2016 interview with Esquire. 
During the interview, Diggs also discussed the expectations that come with being a man. According to him, masculinity is a construct, but there's always a lot of pressure. 
He further explained that masculinity, in part, was about the sense that one can keep the people nearest to them safe, which could sometimes get tricky.
Although he has been infusing these sentiments into his music for years, they appear to be more accessible to his audience in the past few years.
"I don't know if it's the world-changing, or if it's my position in the world-changing, or both," he added.
Diggs Is in a Relationship with His 'Hamilton' Co-star
Diggs and his girlfriend Emmy Raver-Lampman have been dating each other for quite some time. The couple began their professional relationship before their romantic journey when they both starred in Hamilton in 2015. 
Eventually, in 2019, the duo made their reported relationship red carpet official as they attended the Film Independent Spirit Awards together. 
While it is unknown when their romantic affair began, the two were close friends first. Later, in a 2020 interview with the Los Angeles Times, Diggs implied the two had been dating for two years. 
When asked about his Snowpiercer character Andre Layton, the performer revealed he was a stark contrast from his character. According to him, Layton is hyper-observant, and he's not.
"I have not even figured out where all the things in our kitchen are because my girlfriend put them where they are, and I still don't know," he added. 
He also noted that the couple had been living together in the house for two years.
Raver-Lampman and Diggs's Vibrant Southern California Home
Diggs and his partner now own a 3,500-square-foot new-build residence in a quiet Los Angeles neighborhood. 
In an April 2021 feature in Architectural Digest The Umbrella Academy actress, Raver- Lampman revealed that every piece and every decision while creating the interior had such a deep sense of meaning because they were living there.
The house is designed by Cheng, a former set designer who worked as a graphic designer on films including Lady Bird and Beyoncé's music video 'Hold Up.' She is the one who steered the couple away from the whole whitewashed California-modern aesthetic and toward a more bright and colorful approach that she felt better suited her clients' personalities.
With colorful walls, patterned furniture tossed around, and some original art and decorations designed by Raver-Lampman herself, the place feels quirky yet sophisticated.
The artistic couple also mentioned they are overjoyed and already feel at home in their new house, even though they have spent only a short time there.