Robert Sheehan Has Experimented with Gay Experiences outside 'the Umbrella Academy'
Irish actor Robert Sheehan played gay character Klaus Hargreeves and since then fans are curious to know if the actor is gay in real life.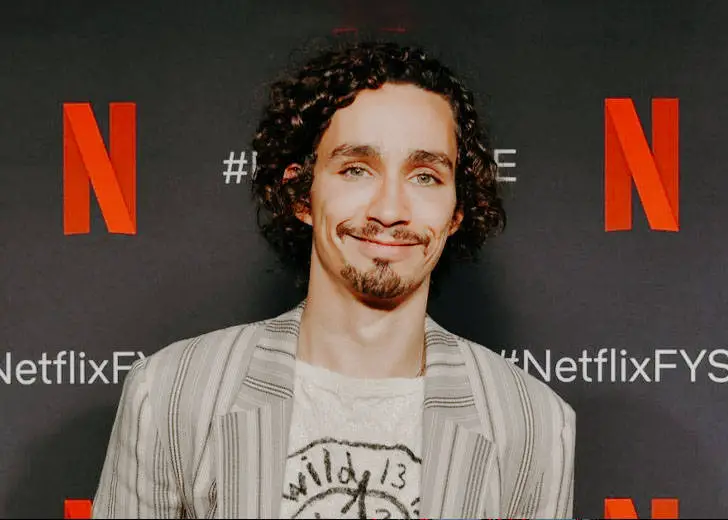 Irish actor Robert Sheehan rose to fame after appearing as Klaus Hargreeves in Netflix's superhero sci-fi series The Umbrella Academy. His character Hargreeves — whose superhuman power is his ability to commune with the dead — is openly gay, and his siblings affectionately label him as "The Seance."
The actor had also played gay characters in several other projects, including Luba, a pan-sexual escort, in Netflix's Mute.
And since he has represented queer characters on-screen, many fans have raised curiosity and taken to the internet pondering if the actor is gay in real life over the years.
Addressing his fans' queries and concerns, Sheehan sat down for a wide-ranging interview with Hot Press magazine in October 2018. In the interview, he revealed that he did have experiences with men for the sake of knowing if he was sexually inclined towards men.
I think it would be irresponsible not to question my sexuality. I had a couple of experiences when I was younger with dudes where I tried it, experimented, to see if it did anything for me.
However, the 'experiments' did not amount to anything. "And it [gay experiences] didn't," said the actor about whether the tryouts did anything for him.
This statement solidifies the fact that he is not gay in real life. But he revealed more about his personal life that further confirmed his sexuality.
Sheehan also revealed he wasn't dating Sofia Boutella at the time, but they still maintained a good friendship. Boutella is an Algerian actress and model known for her roles in Atomic Blonde, Star Trek Beyond, and Kingsman.

Robert Sheehan and Sofia Boutella (Photo: Pinterest)
"We still love each other a lot. We still acknowledge that, you know," the actor said.
The two had initially met on the set of the 2016's thriller movie Jet Trash, where they co-starred and eventually started dating.
Getting back to his character in The Umbrella Academy, Sheehan spoke with Digital Spy in 2019, hoping fans would look at Hargreeves beyond his sexuality. He said that a character's other essence as a whole reduces with the labeling of sexuality.
Like it or not, if your character is labelled as a 'gay character', then that label becomes defining and it kind of reduces all else about the character. So you're kind of doing the character a bit of a disservice.
He further added that Hargreeves wasn't even introduced as gay or had any gay tendencies when they began the show. But the development of the story demanded the character to represent LGBTQ+.
He said, "[Klaus] wasn't even gay when we began. Or he didn't have gay tendencies when we began. But that sort of developed as we developed the character. It wasn't always the way that it is."
The 33-year-old actor has solidified his presence in the entertainment industry in a short time. Since making his debut in the early 2000s, he has appeared in notable projects such as Misfits, Love/Hate, Mortal Engines, and The Mortal Instruments: City of Bones.