Lynette Nusbacher And Wife Raised Their Daughters In Jewish Tradition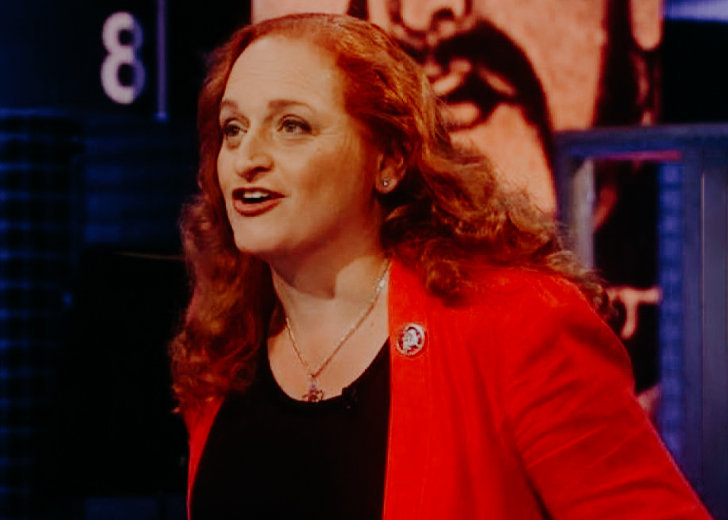 A renowned historian, Dr. Lynette Nusbacher knows what tradition means for a family.
That's why despite living in the hustle and bustle of American society, she made sure her family knew Jewish values and customs. Hence, she and her long-time spouse Melanie Bright raised their kids in Jewish culture.
Lynette Nusbacher Has Two Daughters With Wife Melanie Bright
The American military historian is married to a woman named Melanie Bright. She tied the wedding knots with Bright on June 7, 1998.
Although it has been decades since she got married, the military intelligence officer has successfully kept her marriage away from the public eye.
Still, thanks to the hints on her blogs and social media, it is clear that she parents two kids, both daughters, with her spouse.

Lynette Nusbacher's daughter prepares a poster for a program intended to provide clothing aid for Syrian refugees. 
The strategist's daughters are Mathilde and Abigail (mostly referred to as Abby.)
Lynette Nusbacher Raised Kids In Jewish Culture
It is true that Nusbacher keeps her life away from the limelight. But thankfully, she wasn't so tight-lipped some years back. She used to detail her daily activities on Livejournal. The journals reflected that she and her partner acquainted their children with Jewish tradition and values.
For instance, in her August 2008 journal, the historian wrote that she prepared delicacies for her family on Sukkot, a biblical Jewish holiday known as the Feast of Ingathering.
Then, on November 8, 2008, she revealed that her daughters spent their Saturday mornings in the Synagogue, a Jewish worship house. 
Moreover, in her December 8, 2008 entry, the historian clarified that she was at the Finchley Reform Synagogue with her kids to attend a bat mitzvah reception. Bat Mitzvah is a Jewish ritual to declare a child's maturity. But, Nusbacher didn't clarify if the ceremony was for her kids or relatives.
Nevertheless, her instance of taking the kids to the Synagogue, celebrating Shabbat together, and preparing kosher for the family, made it clear that she adheres to Jewish tradition. Also, it proved that she groomed her children in Jewish culture.
Lynette Nusbacher's Daughter Follows Family Culture, Is Into Fencing
In an interview with Fran Terminiello in May 2020, Nusbacher clarified that Abigail, one of her daughters, follows the family tradition.
First, talking about her love for blades and swords, she revealed that her roots were in fencing, a combat sport.
She then clarified that her father was into fencing, and she played sports too before her career with history became busy with jobs. Finally, she revealed that her daughter, Abigail, was also into fencing, making her family proud by following the family tradition.
Dr. Lynette Nusbacher Was Once Dr. Aryeh Nusbacher
Prince Harry's former teacher underwent gender reassignment surgery during the holidays back in 2006. 
The family man was 40 years of age when he underwent the procedure and she continued working at the military academy as Mrs. Nusbacher. At the academy, she taught military history, war strategy, and army studies.