DaniLeigh Reveals the Embarrassing Way She Found Out She Was Pregnant
DaniLeigh had no idea she was pregnant until she visited the doctor.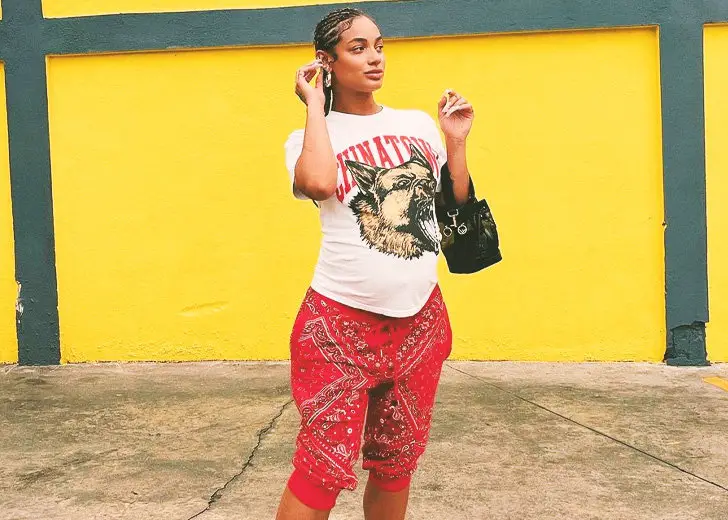 A few months ago, on July 16, singer DaniLeigh confirmed her pregnancy. 
She took to Instagram to share photos of her maternity shoot where she posed nude next to a waterfall with only a white cloth covering her front. The singer captioned the set of images, "As you grow so does my love, discipline, and focus."
She did not mention who the baby daddy was, but fans were convinced it was DaBaby since she was in a relationship with him. For months, fans suspected she was pregnant because the songstress who usually flaunted her curves started hiding it with oversized clothes.
She also posted more selfies and back shots, which people believed was her attempt at hiding the pregnancy. After coming clean with her pregnancy, the singer not only gave fans a sneak peek of her back-to-back maternity photos, but she also uploaded a gender reveal party and shared with the public the gender of her baby,
She uploaded a video of her doing the famous "baby mama" dance. The singer was dancing under pink lights, and in the caption, she wrote that all she could think about was her baby hearing everyone hype her up.
The singer was having a baby girl. 
DaniLeigh Gave Birth and Does Q&A 

DaniLeigh Instagram Q&A Story (Source: DaniLeigh Instagram)
Although the singer did not announce the birth of her child, The Neighborhood Talk broke the news that the singer had successfully given birth to her child. The outlet posted a photo of DaniLeigh's waterfall maternity shoot and, in the caption, wrote that they confirmed with their sources about the news. 
The singer has not yet shared photos of her baby girl or revealed her name.
However, on October 20, she did a Q&A session where she revealed some things about her pregnancy and her baby. A fan asked her how her pregnancy was, to which she replied, "Beautiful." In addition, she explained she did not struggle to give birth and was done after six pushes. 
Another fan asked how she found out she was pregnant. She said she was visiting the doctor to get birth control for the first time, and while doing so, she had to take a pregnancy test. Her results came back positive. 

DaniLeigh Instagram Q&A Story (Source: DaniLeigh Instagram)
She also answered a query about breastfeeding-induced weight loss. DaniLeigh iterated that breastfeeding helped her with the weight loss and then added that breastfeeding was hard at first, but it got easier with time. She also shared that she had not been apart from her child for even an hour since giving birth. 
The singer also said that having the baby was a blessing, and she was more focused on her business now that she had to look after her little one. 
Congratulations to the singer for becoming a mother!