Danielle Savre Might Not Be Married Yet but She's Already Making Babies
"I donated my eggs to Chris and Jake," Danielle Savre reveals.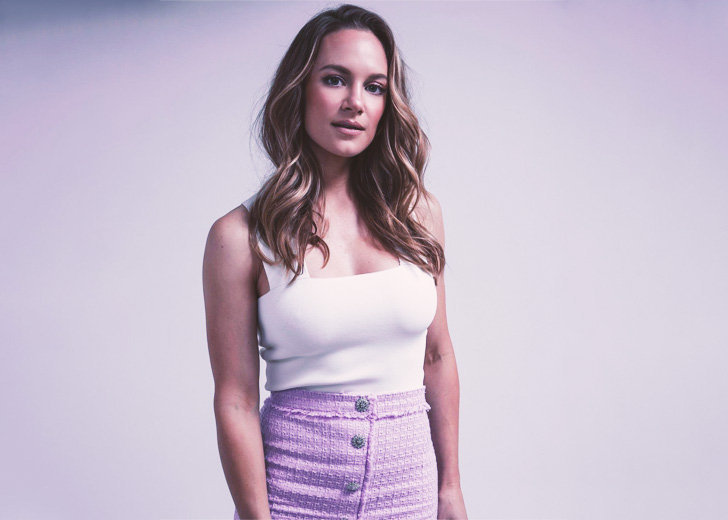 Talented actress and singer Danielle Savre made headlines this year mainly for two reasons. The most recent was for reprising the role of Maya Bishop in the fifth season of Grey's Anatomy's spinoff Station 19.
Another instance was personal and equally special for her. Many fans, as well as the media, praised her for donating her eggs to a surrogate to help a gay couple start their family. She reportedly showed such generosity towards her childhood best friend, Chris Ogden-Harkins, and his husband, Jacob 'Jake' Ogden-Harkins.
"I donated my eggs to Chris and Jake, and now their surrogate is pregnant and will be having a baby this November. This family is about to get bigger!" Savre told ABC7 in June 2021.
Danielle Savre Helps Her Friends Welcome a Baby
The stated publication further reported that the gay couple, Chris and Jake, were overjoyed to welcome their first baby together. They were also very grateful towards their friend, who took out time from her busy schedule to perform medical procedures.
"She's been so open, so willing to let us share, and be excited about our journey," Chris said. "And letting people, want to start a journey of their own, know that you can do it in many different ways."
Jake also added, saying,
Everyone's blown away by what you can do now with science. It's amazing. It's beautiful. Not to sound corny, it's magical. It's been amazing. Thanks to Danielle.
Similarly, Savre shared that their motive behind publicizing the news was to aware people of this process so that they are less scared while approaching it.
What Is Danielle Savre's Relationship Status?
While we talk about Savre's generous act towards her best friends, many fans are clueless about her relationship status. That is because the actress manages a very private personal life.
Some outlets have also reported that she is currently single. In addition, there has not been any news or even speculations about her getting married to a husband to date.
Danielle Savre's Dating History and Boyfriend Details 
The actress has been linked to a few men from the industry over the years. One of the rumors suggested that Savre hooked up with her Summerland co-star Jesse McCartney around 2010.
Back in April 2005, the two were even spotted together when they visited the Hollister store at Newport Fashion Island in Newport Beach, California. But the rumor was neither confirmed nor denied by them.
Besides, Savre was reportedly dating a man named Andrew Contis, a hockey analytics/video analyst for Chicago Blackhawks around the late 2010s. Contis previously worked as an NCAA men's ice hockey manager at Michigan State University and a partner management intern at O2K Worldwide Management. 
According to Chicago Tribune, the Grey's Anatomy cast had purchased a three-bedroom home in Old Town, Chicago, with her alleged ex-boyfriend. "I've owned it for 10 or 11 months. I've only actually spent about three months in it, which is crazy, but it's home," she told the magazine about her Chicago home.
The couple is no longer together at present, as suggested by some fans on Twitter. A user stated that the two separated somewhere around March 2019.