Jesse McCartney's Plastic Surgery Rumors Have Always Been Baseless
Jesse McCartney has been the subject of plastic surgery speculations for years.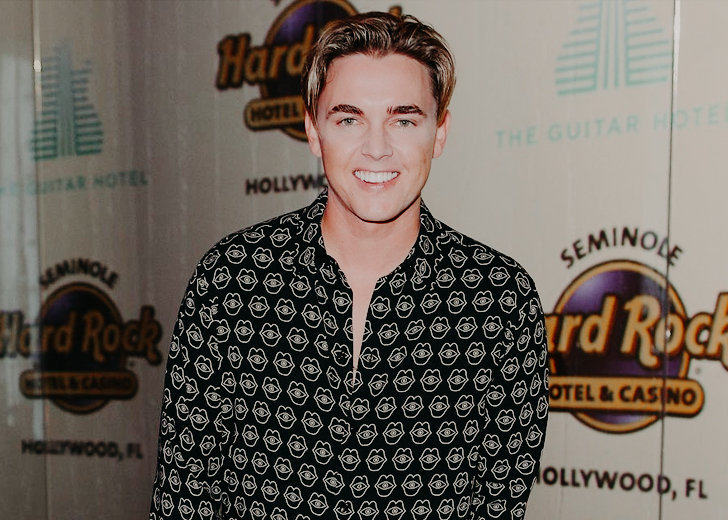 Ever since Jesse McCartney first appeared on our screens in the 1990s, he has been able to stay in the limelight.
McCartney has often been accused of using filler injections and Botox to freshen up his appearance.
He came to mainstream attention in 2020, when the Dream Street members got together for a virtual singing session on Instagram as a tribute for bandmate Chris Trousdale. 
Trousdale died on June 2, 2020, because of COVID-19 complications. The band members including McCartney, Greg Raposo, Frankie Galasso, and Matt Ballinger sang their hit song 'It Happens Every Time' to honor him on his 35th birthday. 
While many people enjoyed the tribute session, some fans were intrigued by the changes in McCartney's face and addressed the plastic surgery rumors. 
"I can't stop looking at Jesse McCartney's plastic surgery," a fan wrote on Twitter in June 2020.
The singer returned to the mainstream after 15 years in 2018. Seeing him change with age may have sparked curiosity about cosmetic changes. 
Although we can't expect the 34-year-old to look the same as he did when he was a youngster, plastic surgery rumors have been swirling around him for a long time.
"Did Jesse McCartney get plastic surgery?" a user tweeted in 2019.
Another person wrote in 2018, "I wish Jesse McCartney would lay off the Botox and plastic surgery... he's starting to look like a wax figure."
Despite all the speculations, McCartney has never publicly addressed if he has made any changes to his face.
McCartney became the Runner-up of 'The Masked Singer'
McCartney as "Turtle" was announced the runner-up of The Masked Singer in 2020.
In a 2020 interview with ET, McCartney expressed his expectation that his participation in the competition, as well as his new music, would reintroduce people to the artist he is now.
According to him, he was disappointed he couldn't win the show. However, he revealed that it still felt like a victory.
He also appreciated his fans who had been incredibly supportive of him on social media.
I'm not gonna lie to you, when you get that far into the competition, you wanna win.
McCartney continued that the competition had been an opportunity to exhibit his vocal and musical development over the years, and he felt like he had succeeded.
He stated that his vocal chops today were not what they were when he was 16 or 17. According to the artist, he was still developing at that age, and people expect consistency.
The 'Friends' singer also took a swing at people who commented on his appearance. He said that when an individual first becomes famous, that's the impression people burn into their minds. The line stuck out to him when he was watching one of Taylor Swift's documentaries. 
McCartney further explained that the lines really spoke to him because he felt like people often questioned his appearance.
"Whoa, dude, you look so different. And I'm like, 'Duh, that was 16 years ago,'" he added. 
His recent singles include songs like, 'Friends,' released in May 2020, and 'Yours,' released in April of the same year.