Has Danielle Rose Russell Undergone Weight Loss after Facing Body Shaming?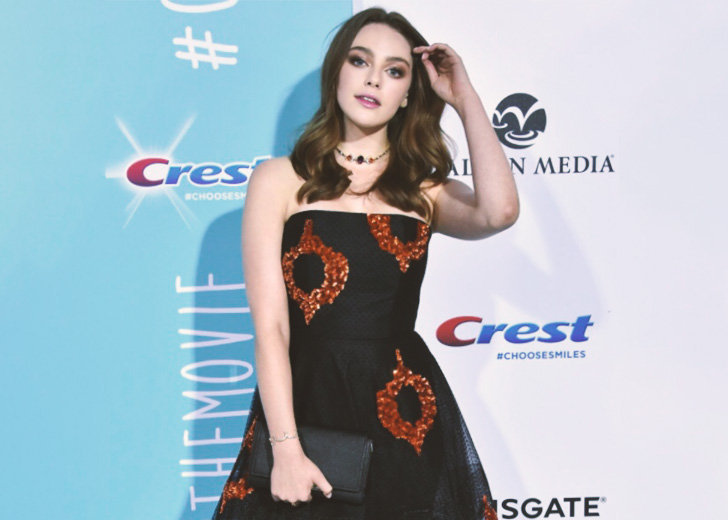 Body-shaming is an ongoing issue in Hollywood, as many celebrities are called out by netizens even if there is a slight fluctuation in how their body looks. 
Actress Danielle Rose Russell isn't an exception to this suffrage that Hollywood stars have to go through. 
In May 2018, when it was announced that she would continue her role as Hope Mikaelson on The CW's Legacies, a spinoff of The Originals, she received a lot of hatred from the audience as they thought her look to be "unfit" for the character that she portrayed. 
Did Danielle Rose Russell Go Through Weight Loss?
It has been a few years since the incident, and people have started speculating about changes in Russell's appearance.
Most of them claim her to have gone through a brutal weight loss journey in the past years as a result of the criticism she went through. 
"Did Danielle Rose Russell lose weight? I think she's beautiful either way, but she just looks slimmer to me," one fan wrote on her Twitter. 
Under the post, many people agreed that the actress looked a lot slimmer in some of her recent photos compared to her back in 2018. 
"I'm sure others noticed, but that's what they wanted. She lost a lot of weight," a well-wisher tweeted about Russell. 
Well, the actress hasn't come out to address the rumors, but her fans seem to be very self-assured about her weight loss.
Most of them are defending Russell, claiming that the criticism she received from the netizens was undeserved.
As times have progressed, people slowly realize how fat-shaming ruptures a person's self-confidence and that nobody has to go through the trauma based on how their body looks.
How Danielle Rose Russell Handled the Body-Shaming
The New Jersey native has been acting and modeling since the tender age of 10. She has been in the industry for more than a decade now.
Russell's first role was in the film A Walk Among the Tombstones, where she portrayed the 14-year-old daughter of a Russian drug dealer.
She got her big break the following year when she appeared in Aloha as the daughter of Bradley Cooper's character in the movie. 
Although the actress succeeded in making her name engraved in the industry at a young age, she opened up on multiple occasions about feeling incapable of performing or acting on TV.
After being called "too fat" to portray her character on The CW's Legacies, she was compelled to address the topic in public. 
The actress claimed her retaliation as she wrote on an Instagram story, "I will rarely address this but it's extremely upsetting that people are calling me unworthy, a bad actress, or degrading me because I have curves."
She told her followers that she loves having a curvier body because it makes her feel empowered as a woman.
She further stated, it is extremely saddening that people need to judge her based on her difference from other actresses in Hollywood.