Danielle Colby's Heart-Warming Relationship With Her Daughter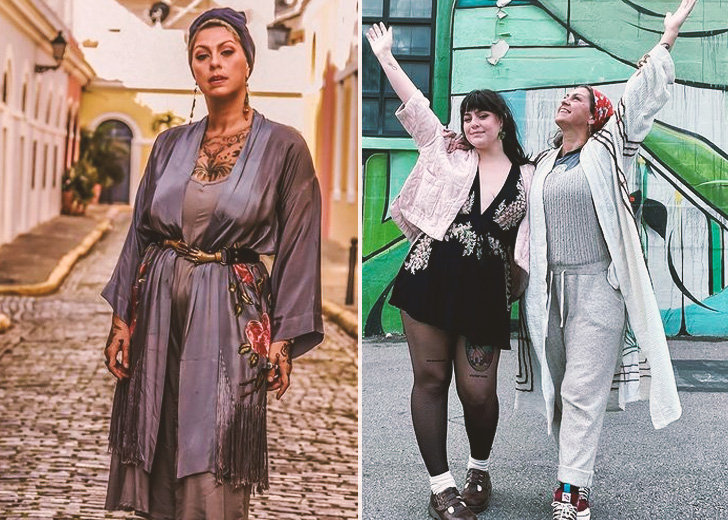 Danielle Colby's 21-year-old daughter, Memphis, is following in her mother's footsteps and making a name for herself in the industry. 
There is no information about Memphis's father's identity, which has led to many speculations from the fans. They've claimed that Robert Strong could be her father as Colby was married to him early 2000s.
The Iowa native who starred in the History reality television show, American Pickers, keeps her followers in check with the wholesome relationship that she shares with her daughter.
Memphis is very close with her mom and makes sure to remind her that she's loved constantly.
On May 10, she shared some old pictures of the mother-daughter duo with a lengthy caption telling her how much she appreciates her. 
"... She's always been my best friend, one I can rely on to tell me what I need to hear, and one I can always rely on to have a sick brunch with..." she wrote underneath the photos.
Danielle Colby's Daughter Is a Talented Instrumentalist
Just like her mother, Colby, Memphis is a talented entertainer.
On June 17, 2021, Colby shared an adorable video of her daughter singing and playing Regina Spektor's songs on her piano.
"My amazing daughter Memphis playing piano and singing a @respektor song with @SOR_Chicago today, I'm so proud of her," the caption mentioned.
Memphis went to the School of Rock in Chicago and is a proficient pianist.  
The Mother-Daughter Duo Often Share Items of Clothing
Colby and her daughter go as far as to share pieces of clothing, which shows how close they are to each other.  
Memphis was recently seen flaunting her beautiful curves in her mom's vintage swimsuit. She took to her Instagram and posted a picture on a beach with her mom's red one-piece swimsuit.
"I've had this swimsuit for literally like 10 years," she captioned. "It's a hand-me-down from my mom, and I'll never stop wearing it."
She Promotes Her Daughter's Career at Every Chance

"Missing my babies today🖤" (Source- Danielle Colby's Instagram) 
Although Colby isn't quite active on the big screen these days, she still has a huge fan following on her social media. 
She has around 238,000 followers on her Instagram page, with whom she recently shared her daughter's TikTok video and her OnlyFans account. 
In the video, Memphis was seen promoting her Instagram page and a link to her OnlyFans site while lip-syncing to the song 'Light My Love' by Greta Van Fleet.
She was seen wearing a flashy neon shirt with peculiar cat-eye makeup in the video. 
It shocked her followers as she voluntarily directed her fans to her daughter's page on the adult content platform. 
The star has always been vocal about supporting her daughter in whatever good she does.
"Memphis learned to fiercely protect herself at a young age," she wrote in one Instagram post. "She protects her space, her friends, her family and she shares what she has without a second thought."