QVC Host Dan Hughes Arrived in San Francisco with Nothing but a Comedic Brain
Dan Hughes completed 32 years as an on-air host at QVC this year.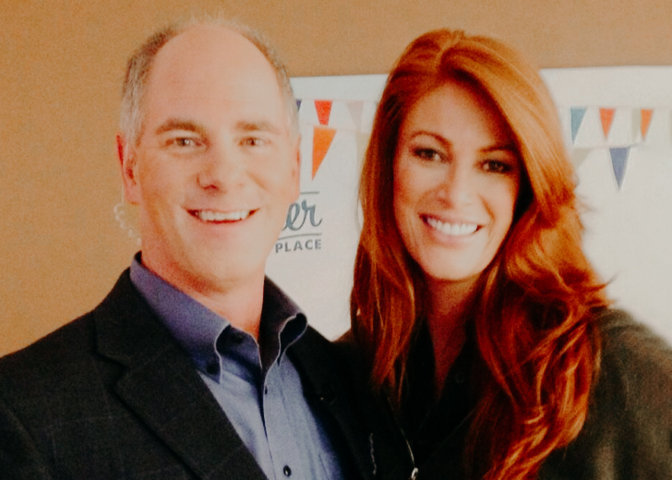 Dan Hughes is an American television personality renowned for his stint as an on-air host at QVC. The happy-go-lucky personality completed 32 years of working with the television network in June this year.
But the now-accomplished television personality barely had anything on his hands when he first arrived in San Francisco before joining QVC.
In fact, he was quite unaware of his comedic brain until his roommate challenged him to do stand-up comedy for the first time.
His Journey before Becoming a QVC Host
Born to parents who both served in the United States Marine Corps, Hughes felt blessed to have grown up in the house that he grew up in.
In a video for QVC Originals in January 2021, the TV host talked about his struggles due to speech impediment, the pain of losing his mother at a young age, and how all that led him to a new city that guided him towards a successful career.
He shared that he had a speech impediment when he was young, which stopped him from going to kindergarten. But his parents gracefully took the situation into their hands and enrolled him in speech therapy classes for five years, starting at four.
While he was still struggling with his speech issues, he was brought down by the death of his mother. He revealed he was in his early 20s when he lost her to cancer.
"Losing her that young changed the timeline of the things that I thought I would do," he added.
Afterward, when his father was his only parent, and he failed his university exams at an Ivy League school, Hughes decided to move to San Francisco.
He initially did various jobs, including busing tables and cleaning hospital bathrooms, to feed himself and pay the rent.
One night when his roommate challenged him to do stand-up comedy and put a $100 bet on that, Hughes accepted. He performed that night, and to his surprise, actor and comedian Robin Williams was in the audience and impressed by his act.
After that night, he continued to perform as a stand-up comedian for seven and a half years. He subsequently joined QVC as a host, and he has since been the face of the network.
"It is hard to believe but today I celebrate 32 completed years as an on air host at QVC," Hughes wrote on social media on June 6, 2021.
He continued, "As I begin my 33rd year on air I wish to say thank you to not only those who have employed me over the years but an even deeper thank you to those who have watched me over my long career and the kindness you have always shown me."
Together with His Wife for over Two Decades
While he celebrated his 32 years at QVC in June, he also marked the milestone of two beautiful decades of marriage to his wife, Kelly.
Hughes posted a snap of himself and his wife from their wedding day on June 23 while crediting her for his success and their long married life. He also said she was his greatest blessing.
Before Kelly, Hughes was married to a woman when he was just 20. The reason he got married so young was that he wanted his mother to be at his wedding. But he and his first wife couldn't sustain their union for long, so they decided to separate.