Daisy Edgar-Jones to Star Alongside Sebastian Stan in Upcoming Movie 'Fresh'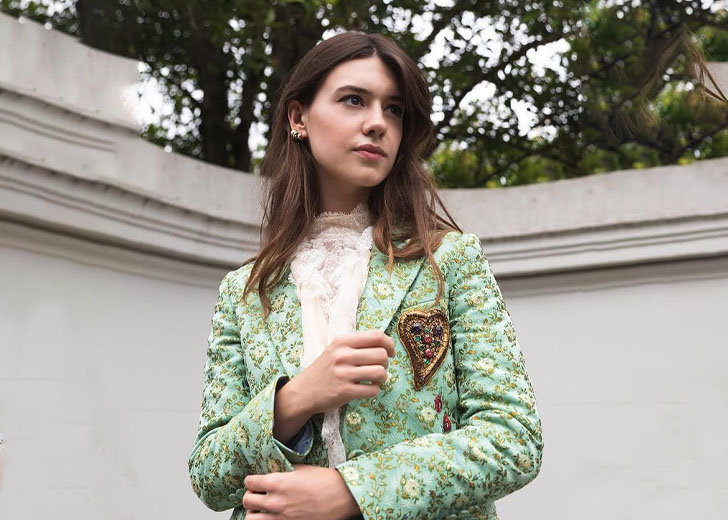 Daisy Edgar-Jones, the breakout star from the 2020 movie Normal People, is starring alongside Sebastian Stan in their upcoming movie Fresh. 
The actors, who are to portray each other's love interest, were spotted locking lips for a scene in Vancouver on February 10, 2021. 
Jones wore black jeans, a blue shirt, and an oversized black jacket while completing her looks with chunky heeled boots.
She accentuated her appearance with a light brown leather bag and her brunette beach waves hairstyle. 
As for her on-screen boyfriend, The Falcon and the Winter Soldier star rocked a navy shirt jacket, maroon jumper, and blue jeans. In addition, he sported a pair of brown leather shoes. 
Fully dressed for their characters, the duo strolled around Vancouver street and even burst into a fit of giggles. 
Besides Stan, Jones would be accompanied by fellow actors: Andrea Bang, Charlotte Le Blon, Francis Leigh, and Arghavan Jenati, among others in the upcoming movie. 
Daisy Edgar-Jones and Sebastian Stan in 'Fresh'
Jones and Stan's upcoming movie is a social thriller based on Lauryn Kahn's screenplay.
According to Variety, the Legendary Pictures' film is produced by Kevin Messick and Adam McKay under their Hyperobject Industries banner. 
Jones was cast on the project on September 8, 2020, while Stan joined the team a month later, in October 2020.
Most of the principal photography was done in British Columbia, Canada, in early 2021. 
Although the filming has been completed as of their time of writing, the production house has kept the movie's plot under wraps.
So much so, even the roles of the lead actors are not public knowledge yet. 
That being said, it is known that the motion picture will be premiered at the Sundance Film Festival on January 20, 2022. 
The 23-year-old shared the news on her Instagram story on December 9, 2021.
She posted a scene from her upcoming movie that saw her and her on-screen partner gazing into each other's eyes in a dim-lighted restaurant.
In a text overlay below the picture, Jones wrote that she was excited for her fans to see the film, reiterating it would be released at the Sundance Film Festival. 
The famed actress mentioned the event would be held both in-person and online and shared her fans could join the program from anywhere in the United States. 
Before this, Jones had starred opposite Irish actor Paul Mescal in the 2020 romantic drama, Normal People.
She portrayed her first lead role of Marianne Sheridan, whereas Mescal embodied Connell Waldron in the critically acclaimed adaptation of Sally Rooney's book. 
Interestingly, her first big project became a hit, earning nominations of multiple grand awards, including the Emmys.
And that's not all. Jones also earned the Critics' Choice Award, Golden Globe Award, and BAFTA nominations for her nuanced portrayal of a young lover.