Daddy Yankee Married at The Age of 17 — Are They Still Together?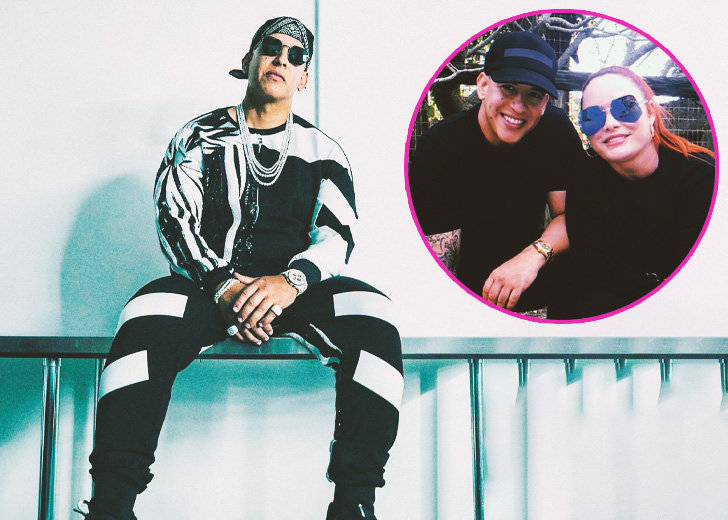 The King of Reggaeton, Daddy Yankee, is one of the most prominent figures in the 21st-century music scene with breakout singles like 'Gasolina' in 2004 and 'Despacito' in 2017. 
With his record-breaking songs, the Puerto Rican superstar, at 45, has gained himself millions of admirers over two decades.
Despite being in the public eye for what seems like a long time, Daddy Yankee has always maintained a safe distance between his private life and camera lenses.
If you've been wondering if Daddy Yankee is married, here's everything you need to know about the artist's love life. 
Is Daddy Yankee Married?
Yes! The Puerto Rican superstar is married to his high school sweetheart, Mireddys Gonzalez, for over 25 years now. 
The artist met the love of his life when they were both teenagers in his hometown. According to The New York Times, he walked the aisle with Gonzalez in 1994, when he was 17 years old and had just welcomed their first child, Jesaaelys. 
Although they are rarely seen together in the public, the couple is still going strong even after 25 years of marriage. 
"It's been very hard, but behind the success of a man, there's always a good woman. She's been the one with me since zero. She deserves the best from me," Yankee told in 2016 on Detras de la Fama.
Many haters have called Gonzalez "a bad wife" when she didn't show up at the 2018 Latin AMAs when her husband won the Icon Award. 
"I'm here," she explained, "but I'm where I am supposed to be because the star is Daddy Yankee. I feel happy watching him shine from my place." 
They Share Matching Tattoos
It is quite obvious that Daddy Yankee is fond of tattoos, as his right arm is decorated with multiple tattoos.
He recently took it to his Instagram to share an adorable picture of him and his wife holding hands together, showing off their matching couple tattoos.
Daddy Yankee and his wife have a crown inked on their left hand near their wrists. 
"I am not a man of many vices. I've always been clear about my one weakness and that's women," he told during a short chat in the past. "Once I made the decision to get married, I knew that everything would change."
Rumors about Daddy Yankee Cheating on His Wife
Daddy Yankee has been spotted with Dominican singer Natti Natasha at multiple public events in 2020.
As a result, many of his fans suspected that the 'Despacito' singer was cheating on his wife and that the two were in a relationship. 
However, the speculations met an end when Daddy Yankee's wife went on to her Instagram to respond to all the rumors. 
"Oh my god," she wrote. "People have to stop living the life of artists. They are not all suffering from foreign fever." 
Well, she isn't wrong. It is best to refrain from spreading false accusations to celebrities with no evidence whatsoever.