Who Are Daddy Yankee's Parents? Says He's Proud of His Roots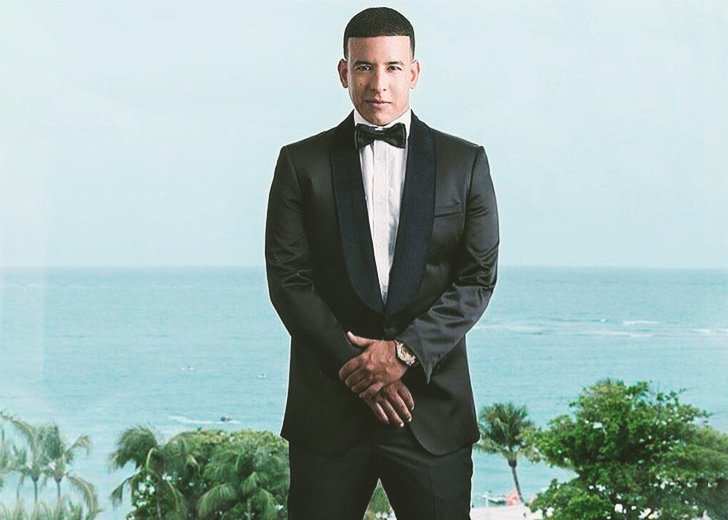 Daddy Yankee, also known as 'The King of Reggaeton,' is a popular artist from Puerto Rico. He is perhaps best known for his breakout singles like 'Gasolina' (2004) and 'Despacito' (2017).
In 2006, Time Magazine ranked him as one of the top 100 influencers in the world. Ten years later, his collaboration track with Luis Fonsi, 'Despacito,' became a chart-topper in close to 50 countries. The song also became the most-watched YouTube video ever.
Despite ruling the industry and being in the public eye for a long time, Daddy Yankee has always kept mum about his family and private life. 
If you've been wondering about Daddy Yankee's heritage and whether or not he's related to popular Mexican singer Ramon Ayala, here's everything you need to know about the artist's family life. 
Who Are Daddy Yankee's Parents?
Daddy Yankee was born in Río Piedras, Puerto Rico, on February 3, 1977, to parents Ramon Ayala and Rosa Rodriguez. His real name is Ramon Luis Ayala Rodríguez.
The rapper grew up in the Villa Kennedy Housing projects. His father was a bongosero (a salsa percussionist) and his mother came from a long line of musicians.
There have been countless rumors surrounding Daddy Yankee's relationship to popular Mexican musician, Ramon Ayala. Although their names might be similar, Daddy Yankee is not related to him.
According to EFE's reports, the rumors have led the popular Mexican musician to want to collaborate with the Puerto Rican rapper. 
"I have a song for him and we will be recording it soon together," Ramon Ayala said in the press conference. 
The rapper took to Instagram to support the Black Lives Movement as he shared an old photograph of himself as a child sitting on his father's lap. Next to the picture, Daddy Yankee wrote a heartfelt message addressing his roots and how proud he is to be Latino. 
"Black father, white mother, the coolest colors...that's why I see everyone as a brother," he wrote. "Among them, lots of African-Americans whose work I value, and I've been blessed to work with. RESPECT! #blacklivesmatter "
He explained that he is proud of his grandparents' heritage and that he respects his skin color. 
Who Are Daddy Yankee's Siblings?
Daddy Yankee has two brothers. The older of the two goes by the name of Nomar Ayala. He has also served as one of Daddy Yankee's managers. 
His younger brother, Melvin Ayala, is a Christian rapper and has established himself in the music industry back in Puerto Rico. 
Daddy Yankee is married to his high school sweetheart, Mirredys Gonzalez, with whom he shares three children: Jesaaelys Marie, Yamilette Rodriguez and Jeremy Ayala González.