Daddy Yankee's Alleged Gay Kiss Picture and Coming Out Explained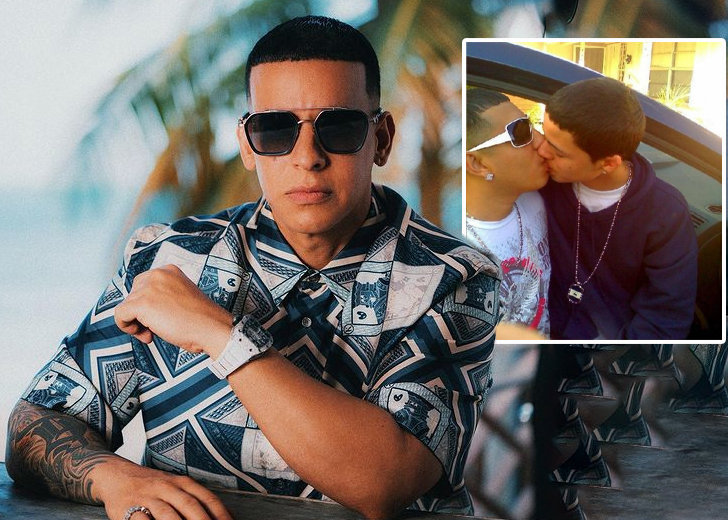 Sometimes the internet can be a very cruel place. A small piece of news can be twisted in no time and used against a person.
Presumably, the same happened to Ramón Luis Ayala Rodríguez, famously known as Daddy Yankee, when the internet made the world believe he was gay based on a picture of him — or at least someone who looked like the rapper — kissing a guy.
The Internet Claimed Daddy Yankee Came Out as Gay
In April 2013, when a picture of the Puerto Rican rapper kissing another man surfaced on the internet, various online outlets and netizens started claiming that he had come out as gay.
The topic started trending on various social media sites, including Twitter, where some fans even expressed their happiness for Yankee. Someone tweeted, "Daddy Yankee came out the closet, good for him. My opinion of his music didn't change. I still think he's talented."
"Supposely Daddy Yankee is Gay..am I the only one that is like 99% sure thats not him in the pic..it," another wrote, questioning the photo and whether it was of Yankee at all.
Several media outlets, that included Examiner and HipHop365, published that the rapper had confirmed he was indeed gay at a press conference with Univision.
"Yesterday was displayed certain photographs that show a part of me, which I was not prepared to speak [of] for fear of rejection, of criticism, but especially for my family and its consequences," the publications mentioned this statement, alleging the rapper said it.
The statement further read:
I do not want to lie and live out of fear. I feel really bad about not being able to share this with all my friends before, they are the ones I concerned and so I decided to be honest.
But Daddy Yankee and His Reps had a Different Story
After the rumors started making rounds on the internet, Yankee took to his Twitter to deny all the claims of him being gay. In his tweet, he wrote down the famous — but untrue — quote by Albert Einstein, which read:
I fear the day that technology will surpass our human interaction. The world will have a generation of idiots.
Similarly, the rapper's publicist, Mayna Nevarez, released a statement via Los Angeles Times — and refused the gay rumors and denied he spoke to Univision about it.
The statement read:
Online blogs and social media are once again to blame for the spread of false news reports, which other media outlets have also shared regarding a public figure. The reports circulating regarding Daddy Yankee's declaration of homosexuality were falsely written by an online outlet known for fabricating false information and spreading it through social media sites.
The release of an official statement from his publicist, as well as his tweet, made many believe the claims on the internet were false and he was not gay. 
In fact, Yankee has been married to his wife, Mireddys González, for over 25 years now. They were high school sweethearts and got married in 1994. The couple also has three children together: Yamilet Ayala González, Jeremy Ayala González, and Jesaaelys Ayala González.