DaBaby Reminisces About His Dad's Death, Says He's Too Numb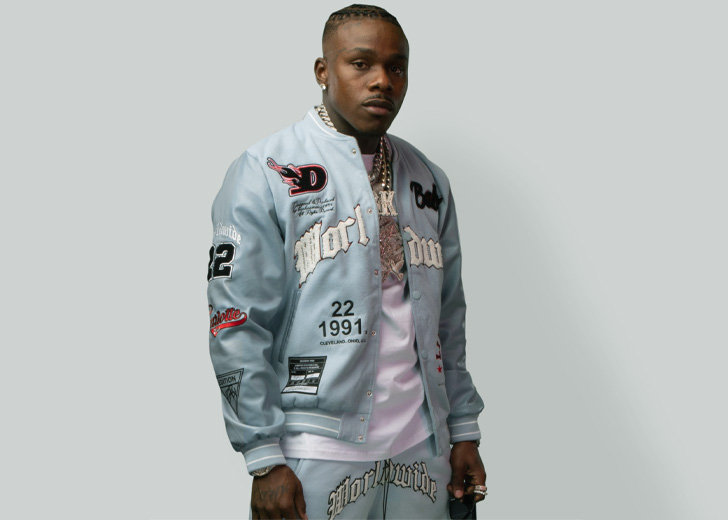 DaBaby has spent a lot of his career as one of the top artists in the world.
Ever since the release of Baby On Baby, his 2019 debut album, he has always been in the headlines, whether for his music or something else.
But, he has not enjoyed his stay at the top because of things in his personal life. He had to deal with the loss of two beloved family members, which made him not care much about his fame and achievements.
DaBaby Opens up about Losing Dad and Brother
On December 1, 2021, DaBaby took to Instagram to post a series of stories. The stories chronicled his past two years and how difficult they had been.
The stories began with him talking about his father's death. Just a month after he dropped his aforementioned debut album, he received the heartbreaking news of his dad's passing.
His little brother was the one to inform him of the tragedy over the phone.
At the time, in his own words, he was "the hottest rapper in the world" but was spending his breakthrough year faking smiles.
Finally, he confessed to using his work to block out the grief his father's death brought.
In the following story, he put up a list of achievements he had throughout 2019. He "ran laps" around his colleagues on his first year in the industry but revealed he was too numb to enjoy those achievements.

DaBaby put up a list of his accomplishments in 2019 that he said he was too numb to enjoy. (Photo: DaBaby/Instagram)
He held up and carried on. Then, in late 2019, he dropped Kirk, his second studio album and a tribute to his father.
Kirk did well, too. It made him the artist with the most entries (22) on the Billboard Hot 100 charts in 2019.
All these, however, did not fill the void of not knowing how his father passed away. He still doesn't to this day.

DaBaby mentions how he still didn't know what happened to his father that caused his death. (Photo: DaBaby/Instagram) 
Then COVID hit, and everything stopped, including his sold-out arena tour.
However, DaBaby did not stay down for too long. April 17, 2020 — he released his third album, Blame It On Baby.
The downpour of grief wasn't over yet for the artist, though. On November 3, 2020, DaBaby's elder brother took his own life.
He was the top streaming artist in the world when this tragedy befell him.
In the subsequent story, he reiterated his numbness. "2 & a half years in the game I done accomplished [expletive] that [n-word] ain't did who been in this [expletive] 10 years+," DaBaby said. "whole time I can't feel NONE of it."
In conclusion, he wrote that he was still targeted for fame and money, two things everyone wanted that he did not care about.

DaBaby mentions not caring about money or fame. (Photo: DaBaby/Instagram)
Details behind the Tragedies
The details behind the death of his father are not well-known.
However, he revealed that he always thought his dad would outlive him during his interview on REAL 92.3 LA in September 2019.
Further, he also talked about how he got the news of his father's passing and his album hitting the number one spot at the exact moment.
As for his brother's death, Glenn Johnson was 34 at the time of his demise.
He suffered a self-inflicted gunshot wound and was later declared dead at a North Carolina hospital.
After making a few posts on Twitter and Instagram about mental health and imploring his followers to check on their loved ones, he deactivated his Instagram account for a while.