Creflo Dollar Is a Proud Father of 5 Children: Inside the Televangelist's Family Life
Here's an insight into the lives of America's most successful televangelist family!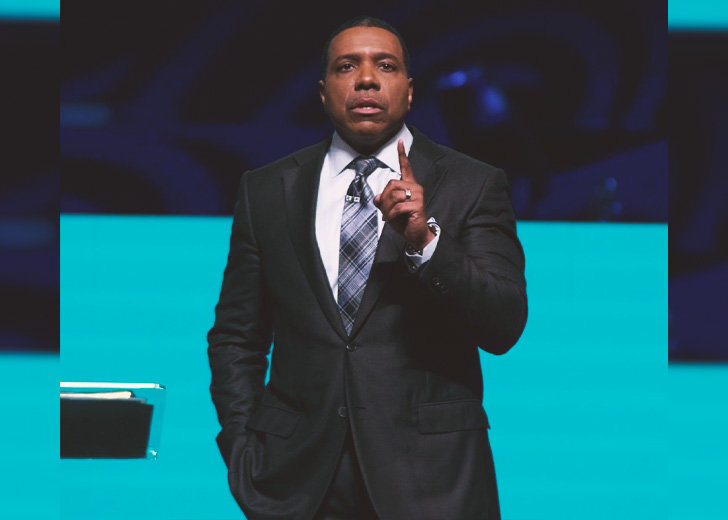 Creflo Dollar is one of the most successful televangelists in America. He is the founder of the World Changers Church International, which is one of the biggest tax-exempt organizations.
Creflo's church has memberships of over 30,000 members from across the world. The co-pastor of the organization is his wife, Taffi Dollar. Creflo is also very controversial for teaching "prosperity theology." 
His impassioned preaching has inspired millions, and part of his appeal has always been his staunch image as a dedicated husband and devoted father-of-five. So let's take a look into the family of one of America's most famous televangelists.
Creflo Dollar's Marriage To Taffi L. Dollar
Creflo has been married to Taffi for more than 30 years now. Taffi is also the author of over 20 books, many of which are written about family life and child-rearing. Creflo and Taffi started dating when they were young and finally commenced their holy matrimony in 1988. 
Soon after their wedding, the couple adopted their first son, Gregory, and another son, Jeremy, before becoming biological parents to three daughters: Jordan, Lauren, and Alexandria. 
Gregory Dollar: The White Son Of A Black Preacher
Gregory Dollar is a single parent of three and works as a director of media in his father's ministry. He is also the author of the book Love in the Darkness: My Life as Creflo Dollar's Son, published in 2009. 
In his book, he shared his journey of drug abuse into a healthy life after he met his father. In it, Gregory told of how "a white boy, unusually abused, out of control, and hurting, was rescued by a black man."
"I've struggled for twenty-two years in the shadow of this great man who raised me as his own," said Gregory."Because dad stood by me and like Joel Osteen stepping into his father's shoes, I'm inspired to speak today."
Gregory recalled God telling him to share his life with Creflo, who had led his hand to the white boy. He shared with Precious Times Magazine in 2007,
It was interesting because, when God told me to do it, I told Him, 'I do not want to do it!' However, I wanted to be obedient so, I did what God told me to do.
It wasn't an easy path for the young boy. However, after numerous battles that he fought, Gregory eventually reached his moment of personal conviction and decided to work in his father's ministry.
On Creflo Dollar's Other Children
Jeremy is the oldest among the other children of the Dollar family, who was adopted a few years after Greg. He is a born-again Christian, and following his parents' path, he, too, serves in the church and has made a living out of it.
In a YouTube video titled 'Ladies' Night - Jordan, Alex, and Lauren Dollar,' the daughters of Dollar introduced themselves and shared what they are up to these days.
Jordan is the oldest biological daughter of the family and is a famous gospel singer. The song 'I Don't Deserve It' is known to be the most remarkable out of her other works. 
Alexandria Dollar is the middle child of the family. She is also a singer, and her performance at Creflo Dollar presents Christmas and the City-2 amassed her a huge fan following.
Lauren Dollar is the youngest sibling in the family and is currently working at her father's church alongside, making her living as a real estate agent.