What Happened to Courtney Henggeler from 'Big Bang Theory?'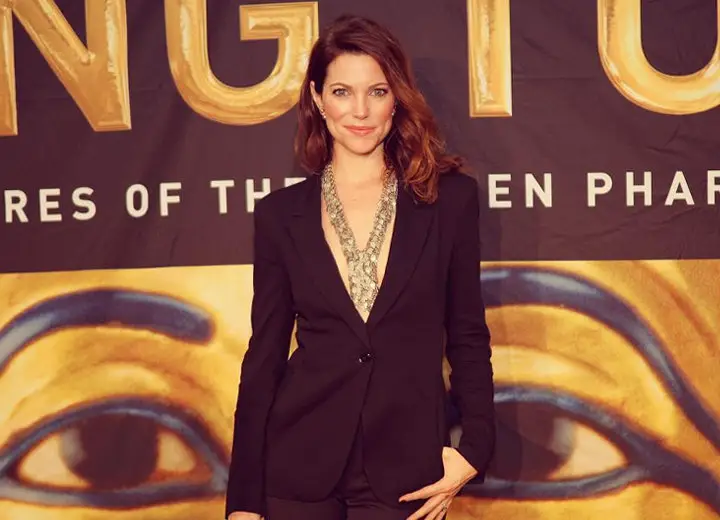 As one of the most successful sitcoms, the Big Bang Theory had plenty of famous guest stars and short-term cast members throughout its 12 seasons.
From Regina King to Mark Hamill, plenty of big names impressed audiences with their comedic chops. But beyond the big names, what happened to the actors with minor roles such as Sheldon Cooper's sister, Missy Cooper, portrayed by Courtney Henggeler?
Although young Missy, played by Raegan Revord, is heavily featured, Henggeler's older Missy appeared in the series for only two episodes. 
She first appeared on Big Bang Theory in 2008 during 'The Pork Chop Indeterminacy.' Missy was visiting Sheldon at Caltech, and the duo got into some hilarious sibling action. Audiences loved the chemistry between the on-screen siblings and wanted more. 
Unfortunately, Missy returned to Texas and did not appear on-screen for ten years until the 'The Bow Tie Asymmetry' episode in 2018.
Henggeler's reappearance left fans wondering what she was doing for the decade in between, and while we are addressing it, here is a breakdown of what she is up to now.
What Happened to Courtney Henggeler from 'Big Bang Theory?'
Although Henggeler did not appear in the comedy series, she kept herself busy with other appearances on TV and in big-screen movies and TV series. 
She had already built a decent resume with film and TV roles in shows like House, Criminal Minds, and NCIS before Big Bang Theory. 
However, it is not these shows or even Big Bang Theory that she is well known for. The actress is now widely recognized as Amanda LaRusso in the Netflix series Cobra Kai, given the show's popularity. 

Courtney Henggeler in the 2018 episode of Big Bang Theory. (Source: Instagram)
The actress was almost on the verge of leaving Hollywood when she landed the role of Ralph Macchio's on-screen wife in the martial arts comedy-drama.
"My husband told me I couldn't quit because we got our health insurance through SAG," the actress told Page Six. "He was like, 'Hang in there a little longer until we can figure out our next step in health insurance.'" Luckily she took her husband's advice.
Recently, it was announced that Henggeler landed a big new movie role in George Clooney-directed film, The Boys in the Boat. Deadline reported the actress was taking on Hazel Ulbrickson, the wife of Coach Ulbrickson.
Courtney Henggeler's Life As a Wife and Mother
Apart from continuously working, the actress also tied the knot and started a family. Henggeler got married to actor and producer Ross Kohn in October 2015. 
There are not many details surrounding her wedding or her love story. But in 2018, she detailed the day she got engaged in an Instagram post dedicated to her husband.
She revealed she was irritable and hungry that day when her Kohn asked her to meet in Madison Square Park. 
After her mood had lifted a little from satiating her hunger, the producer got down on bended knees and popped the question. The actress noted it was the best day ever. 
On January 25, 2017, the couple welcomed their first child, son Oscar Noah Kohn. And then, two years later, they welcomed their second child, this time a daughter named Georgie Healy Kohn.
Henggeler announced the arrival of her daughter with a photo upload and noted that despite the excruciating childbirth, it was all worth it when she met her baby.