Regina King's Late Son Regarded Her as His 'Superhero'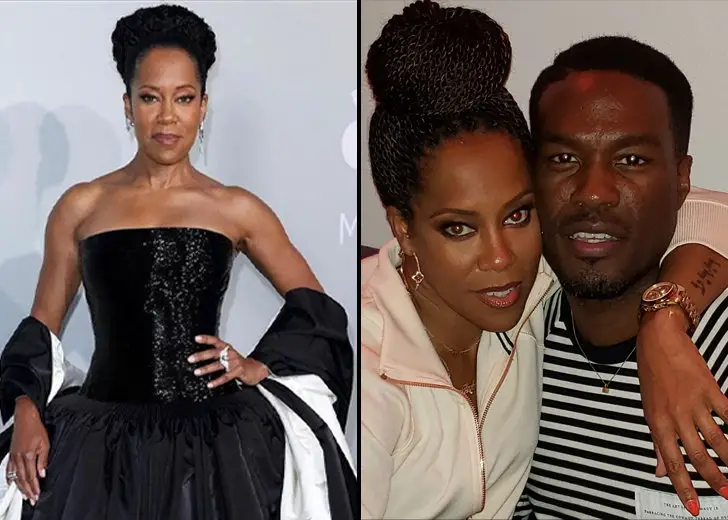 If you or someone you know is thinking about suicide or would like emotional support, reach out to the National Suicide Prevention Helpline at 1-800-273-8255. 
On January 22, 2022, Oscar winner Regina King's son, Ian Alexander Jr., died by suicide. 
A representative for the actress confirmed the information.
Alexander was the only child and love of King's life, whom she shared with her former husband and record producer Ian Alexander Sr.
"Our family is devastated at the deepest level by the loss of Ian. He is such a bright light who cared so deeply about the happiness of others," King said in a statement provided to the media. 
No further details were released, but curious fans scoured his socials for clues. 
Days before the tragic loss, Alexander had indirectly opened up about his mental health struggles.
On January 14, the struggling DJ tweeted, "You know that episode of SpongeBob where they go inside his brain and it's a bunch of mini spongebobs just losing their [expletive]…yea that one really hits home." 
Immediately after, he reflected on his relationship with social media, noting, "I don't think Instagram is healthy for me." 
Regina King and Her Son Gushing About Each Other
Although King has not personally addressed the tragedy, she has frequently talked about her bond with her son. 
She has often been vocal about being a mother and raising her "biggest source of pride" over the years. 
King acknowledged it was difficult raising Alexander on her own, but there was nothing or no one she loved more than her son. 
During a CNN Red Chair Interview in October 2020, she admitted she always got emotional talking about the musician. 
"You don't know what unconditional love is. You may say you do, but if you don't have a child, you don't know what that is," she explained at the time. 
And it appears the love was mutual as well. 
In honor of King's 50th birthday in 2021, the DJ paid tribute to The Boondocks star on Instagram, writing having King as his mother was the greatest gift he could ask for. 
He also called his mother a "superhero" and expressed his love for her.
In 2019, during the Golden Globes, Alexander shared to E! News that his mother was always there for him and never ruined their time together, even if she had bad days at work. 
Regina King and Her Son's Close Bond
Despite King's growing success in Hollywood, she never forgot to include her son in her celebrations. 
The acclaimed actress brought her only child to many star-studded events over the years, such as the June 2003 Legally Blonde 2 premiere. 
They were also together at the 2012 Screen Actors Guild Awards in matching lavender outfits. 

Regina King and her son during the first time he voted. (Source: Regina King/Instagram)
King was also there with Alexander when he voted for the first time. 
She said that she was filled with emotions and that it was a remarkable experience.
The pair are so close that they even have a matching tattoo, which the actress opened up about in 2017 on The View. 
King shared that she and Alexander were taking Kabbalah classes when he suggested choosing three designs separately in secret.
And whichever one was matching, they were going to get it tattooed. Coincidentally, they ended up choosing unconditional love.
King got her tattoo on her arm while the DJ got his on his shoulder.