Regina King Shocked She May Be in the Running to Direct New 'Black Superman' Movie
Regina King has been shortlisted as one of the most likely candidates to helm the upcoming 'Superman' reboot.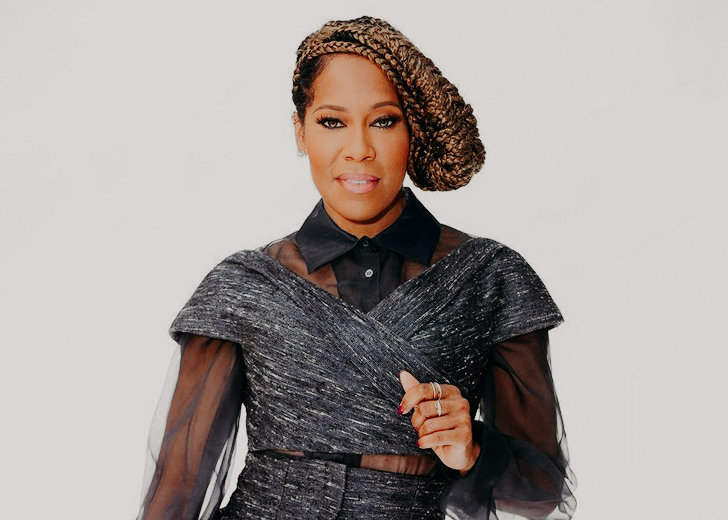 Actor and director Regina King was shocked when she learned she was one of the shortlisted candidates for directing the new Superman reboot with Black Superman.
MSNBC host Tiffany Cross surprised King when she asked her about the rumor circulating around that listed her and Barry Jenkins as the most likely candidates to direct the Ta-Nehisi Coates penned Superman movie.
King seemed pleasantly surprised by the question, explaining that it was the first time she had heard of it.
Tiffany, that is news to me. You have broke the news to me. News break! Live on MSNBC! Yeah, no, I have not heard that until just now. Oh wow.
Several Hollywood outlets including The Hollywood Reporter have put King's name in the list for most likely candidates to helm the Superman reboot. Some of the other directors who are also likely candidates are Ryan Coogler, Barry Jenkins, Shaka King, Steven Caple Jr., and J.D. Dillard.
So far, it has been reported that J.J Abrams will produce the film while celebrated author Ta-Nehisi Coates — who has worked on Captain America and Black Panther — is writing the screenplay.
Regina King Will Direct 'Bitter Root'
King will also direct and produce the feature adaptation of Bitter Root, the comic series created by David F. Walker, Sanford Green, and Chuck Brown. The story revolves around the Sangeyre family, the latest in a long lineage of monster hunters. The only ones who can save New York and the world from the supernatural forces.
The series takes place in Harlem in the 1920s, right in the midst of the Harlem Renaissance as the remaining Sangeyres find themselves split between curing monsters and killing them.
Legendary closed the deal for King to direct the acclaimed comic's adaptation after her directing debut on Amazon Studios' One Night In Miami.
The drama film received much critical praise and was nominated for three Oscars — Best Performance by an Actor in a Supporting Role (Leslie Odom Jr.), Best Adapted Screenplay, and Best Achievement in Music Written for Motion Pictures.
For the work, King was also nominated for a DGA Award and an NAACP Image Award.
King expressed her excitement at helming Bitter Root during her appearance at MSNBC's The Cross Connection.
I am partnered with a wonderful team in Ryan Coogler's proximity and Legendary. We are developing this story right now. We're in the process of writing the first draft. I don't think I can say anymore... but I am really excited about that [Bitter Root].
Aside from being a highly sought-after director right now, King is also an accomplished actress who won the 2019 Oscar for Best Supporting Actress for her performance in If Beale Street Could Talk.