Connie Nielsen Never Married! Know About Her Partner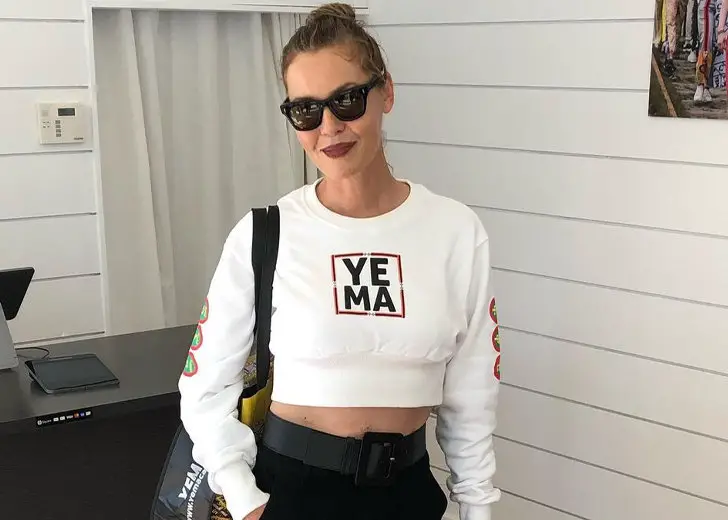 Danish actress Connie Nielsen is renowned for portraying the roles of Lucilla in the film Gladiator and Hippolyta in the DC Extended Universe.
Her DC films include Wonder Woman, Justice League, Wonder Woman 1984, and Zack Snyder's Justice League.
And while her professional life is a known quantity, the same cannot be said about her personal life. That is because the actress has managed a very private personal life in recent years.
That said, according to various reports, she is yet to get married or have a husband, even though she had a couple of celebrated relationships in the past.
Connie Nielsen's First Known Partner and Relationship
A long way back, Nielsen dated fellow actor Fabio Sartor circa the 1980s. It was presumably her first relationship that came out in public.
Sartor has worked in films and TV shows such as The Passion of the Christ, Rossella, La crociera, Black Out, and Nirvana.

A picture of Connie Nielsen's former partner Fabio Sartor with his pet. (Photo: Instagram)
The two reportedly began dating when the actress was still living and working in Italy. After a brief time together, they also welcomed a son, Sebastian Sartor, on November 26, 1989.
The actress and her partner continued to be on good terms even after she moved to the United States. Meanwhile, Sartor often traveled between Italy and the United States to meet his then-partner and their son.
But things didn't go well forever, as they silently ended their relationship.
Connie Nielsen Later Dated Drummer Lars Ulrich
After breaking up with her baby daddy, Nielsen went on to find love in her new partner and Metallica drummer Lars Ulrich.
She started dating him in 2004, and subsequently, they had a child, son Bryce Thadeus Ulrich-Nielsen, in May 2007, in San Francisco, California.
Their relationship was also considered one of the most famous relationships in the industry when they were together.
Nielsen and her partner, Ulrich, eventually called it quits in 2012 after being together for close to a decade. And like her previous breakup, the reason for the split with her partner was again not disclosed.
No Husband? No Problem!
It appears that Nielsen is in that phase of her life where she is not bothered about getting married or having a husband anymore.
A quick look into her social media shows that she is presently happy in her life along with her two sons. There, she often posts updates about her life with them.

Connie Nielsen and her son Sebastian Sartor pose for a selfie. (Photo: Instagram)
For instance, she took to Instagram to wish her elder son Sebastian a happy birthday in November 2021. In the post, she shared a snap of them while expressing she loved him extremely.
"It's his birthday, and I love him, he's amazing, long live my heart @sebastiansartor," she captioned the post.
She added, "I will tell him the same story I've told him every year about the day he was born to his dad and me, a 25 year old girl about to discover the greatest love you will ever feel is that for your kids."
Similarly, she described her little one as "cute" in her July 2021 post, where she posted a picture of Bryce posing with his black sunglasses.