Alex Ross Reacts to 'Zack Snyder's Justice League': 'It's Not My Version of What I Would Want'
Eminent comic book artist Alex Ross was at his candid best when he revealed why the recently released 'Justice League' was not the version he would want.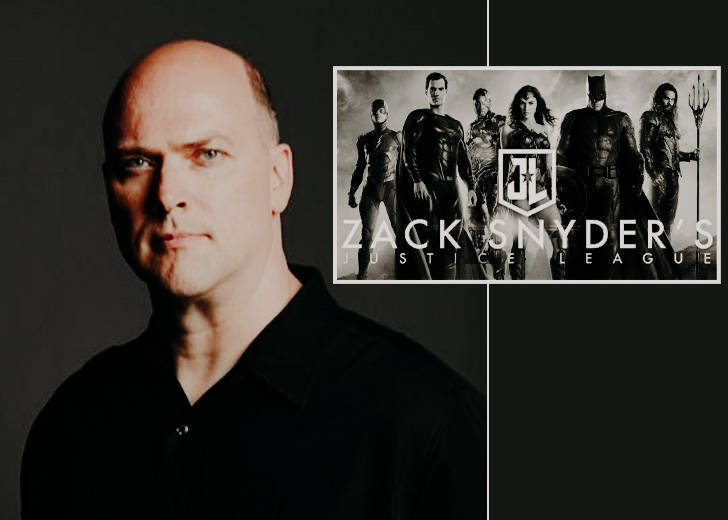 Alex Ross is known for his impressive painted artwork. The comic book writer/artist stunned fans when he revealed that Zack Snyder's film was not his version of what he would want in a candid interview.
Alex Ross' Illustrious Works
Ross is one of the most well-respected and famous comic book artists in the entire world. His legendary depiction of superheroes is in a league of its own, and has become a benchmark for many aspiring artists. 
Ross had a breakthrough with Marvels in 1993. The limited series had a realistic approach to the superheroes of Marvel as it presented them from the perspective of a common man. 
His latest interior artwork is for DC in the series called Justice. The series featured the Justice League of America that he and Jim Krueger jointly penned. Ross is also known for his works on Wonder Woman, Batman, and Superman. 
Ross' Art Inspired Posters
Those who felt that the 2017 Justice League posters had an uncanny similarity to Ross' work were right.
Photographer Clay Enos made a revelation what several fans suspected after a poster of the film was shared at Comic-Con International. 
He admitted to taking inspiration from Ross's work while shooting the cast of Justice League for a new poster.
The photographer wanted to pay homage to Ross by creating a few portraits in his style. The marketing team of the WB loved the concept and decided to use it. 
Why Zack Snyder Exited Justice League
Warner Bros. released Justice League in 2017. The film ran through a tough production and its script underwent several big changes in between. Snyder did not continue as its director during the post-production stage after his daughter passed away.
The producers brought in Joss Whedon to complete the movie. The film premiered in L.A. in November 2017.
The movie's theatrical version got mixed reviews. It bombed at the box office and led WB to reassess the future of the DCEU. That's when they started to concentrate on developing movies around single characters. 
Many critics gave Snyder's version a thumbs up over the theatrical version of the earlier Justice League film.
They praised the director's deeper characterizations and direction skills. However, some critics thought that its 4-hour runtime was a bit lengthy. 
Alex Ross Responds To Snyder's Justice League
The writer/comic book artist was at his candid best when he revealed that it was not the version he would have preferred.
He further said that the casting choices did not match his choice. However, that does not mean he hated the film. 
He just felt that it was not exactly his bag. The comic book artist also said that he was uncertain whether there would be a version that matches his imagination and drawings during his lifetime or not. 
Meanwhile, The Marvels will introduce four new characters and Alex Ross has designed all of them. Ross posted the designs of these new characters on Twitter.