The Best Bits From the Masterpiece That Is Cole Sprouse's Second Instagram Account
Nobody is safe from Cole Sprouse's paparazzi skills.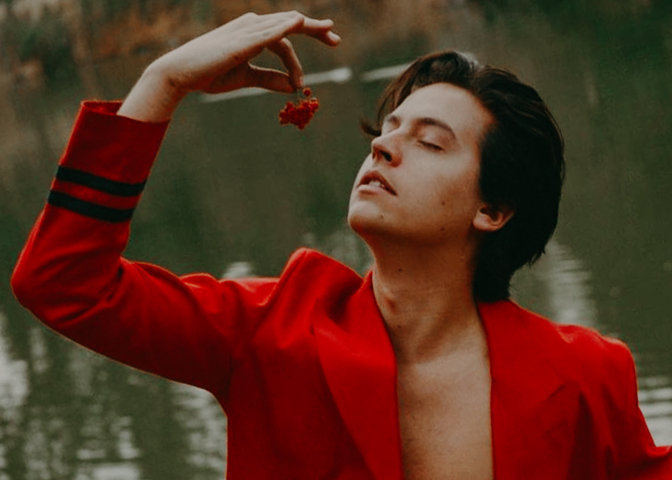 The handsome and charismatic Cole Sprouse started as a child actor. Many know him from Friends as the son of Ross Geller and Carol Willick, Ben, whereas others know him from the Disney shows The Suite Life of Zack & Cody and The Suite Life on Deck. 
Apart from Disney, Sprouse is best known as Jughead Jones on Riverdale and Will Newman in the 2019 movie, Five Feet Apart. Sprouse worked for Disney alongside his twin brother Dylan for more than a decade.
Since 2011, the duo left Disney and went on to do their things. The actor took a hiatus from 2012 to 2017 to focus on his education.
The Birth of Camera Duels 
Sprouse has a degree in archaeology from New York University's Gallatin School of Individualized Study. His expertise lies in geographic information systems and satellite imaging. 
He has traveled all across the world for excavation and even found a mask of Dionysus in Bulgaria. He graduated from the university alongside his brother in 2015. However, archaeology was not the only course he signed up for at New York University.
He had always been passionate about photography, so he signed up for photography classes as well. Since then, he has photographed many celebrities, like Sophie Turner, Lili Reinhart, Kendall Jenner, and Sam Smith, among others. 
But before Sprouse dived into the world of professional photography, he showed off his skills on an Instagram account called Camera Duels. It is his second official Instagram where he gets pictures of people who secretly take photos of him. 
He started uploading pictures on this in 2012 and has not stopped to date. At the time of writing, Camera Duels has 60 posts.
The uploaded posts are hilarious as it shows how far people go to take a picture of a celebrity. In addition, Sprouse adorns them with sarcastic captions, which makes the entire page a fun ride to go through. 
Here are some of the best posts from Camera Duels. 
The First Post 
The actor uploaded his first Camera Duels post on August 3, 2012. It was a girl who took a picture of Sprouse before realizing that he had done the same. 
In His Face 
In this hysterical post, the child in the picture took his camera phone right in front of Sprouse's face, not bothering to hide like other people. 
Too Close 
Like the kid in the previous post, a girl stood right in front of the actor and took a picture of him, not realizing he could see her. 
Hiding Behind Their Mother
A person tried to take a picture of Sprouse in a restaurant with a bright pink iPhone by hiding behind their mother, hoping that the actor won't see them. 
Sprouse Twins over Baby 
Sprouse took a selfie in a moving train, capturing the woman while she was taking a picture of him and Dylan with the flash on and Dylan looking startled as ever. Then, via the captions, he bashed the woman for prioritizing a picture of the twins rather than taking care of her baby. 
Graduation Day 
A girl took a picture of Sprouse on his graduation day from NYC. She realized the actor had done the same before she could click her camera. So she asked if she would end up on Camera Duels, to which Sprouse "lied to her soul."