Christopher Walken and His Wife Have Been Married for Half a Century — Get To Know His Wife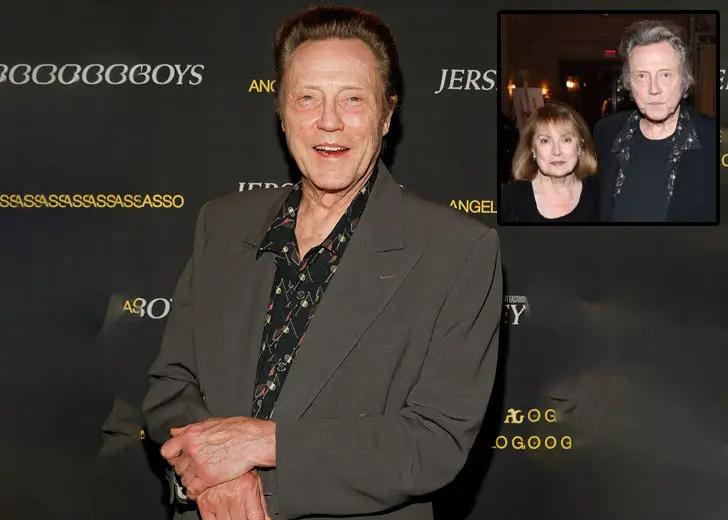 Hollywood meets happily ever after!
In an industry known for notoriously short-lived relationships, veteran actor Christopher Walken has been married to his wife, Georgianne Walken, for over half a century. 
While the actor has quite a few notable credits as an on-screen actor, his wife, who also worked in Hollywood for quite a while, admittedly, isn't as well known. 
Evidently, many have since questioned:
Who is Christopher Walken's wife?
Georgianne Walken, during her days in Hollywood, was known by her Georgianne Thon. 

A fanart painting of Christopher & Georgianne Walken (Source: Twitter)
Thon was a casting director who has worked in films and TV shows, including The Sopranos, Blind Date, Entourage, and King of the Jungle.
Much like her husband, Thon also has experience working on-screen. One of her more notable acting credits was in The Sopranos.
Christopher & Georgianne Walken Met in 1963
While on the subject of acting, Walken actually met when the two of them were acting together on-stage. 
As per The Sun, the longtime couple met back in 1963 when they starred as a couple during a theater performance tour of West Side Story.
They reportedly fell in love shortly after and dated for six years before they tied the knot in 1969. 
Twenty years after sparking their onset chemistry, the couple shared the screen for the 1983 sci-fi thriller film Brainstorm.
These days, the couple split their time between New York City and Connecticut as they own homes in both locations. 
That being said, the actor isn't particularly fond of the New York City residence. He has even gone on record to share that his Connecticut home was "much nicer" in comparison. 
Ever since the dawn of their relationship, the doting husband has made it a point to make time for his lovely wife, or so Closer Weekly reported. 
The actor has led a successful married life alongside his Hollywood career. However, there was one thing that his career hindered — fatherhood. 
Do Christopher Walken & His Wife Have Children?
Despite having been married for well over fifty whole years, the couple never welcomed any children into the family. 
Walken once dished on his decision not to have children with his wife and cited his career as the reason. 
During an interview with The Guardian, Walkner confessed that he wouldn't have had such a successful run in showbiz if he had decided to have his own children. 
"I'm sure many of the kids I knew as a child would have continued in show business," the actor shared. "But they had kids of their own, had to do something dependable."
Apparently, his decision to not have children was the reason he could withstand periods of unemployment. If he had children to provide for, he wouldn't have had the same flexibility. 
The couple is still parents to their pet cat, though. 
As for how the couple manages to keep the spark alive even after these many years, Walkner's acting career is one of the reasons. 
"It's very interesting being married to a man who is constantly playing a different person," the wife once said, according to IMDb. "You're always living with a different person."