Rachel Zegler on Ethnicity and Representation — 'There's No One Way to Be Latina'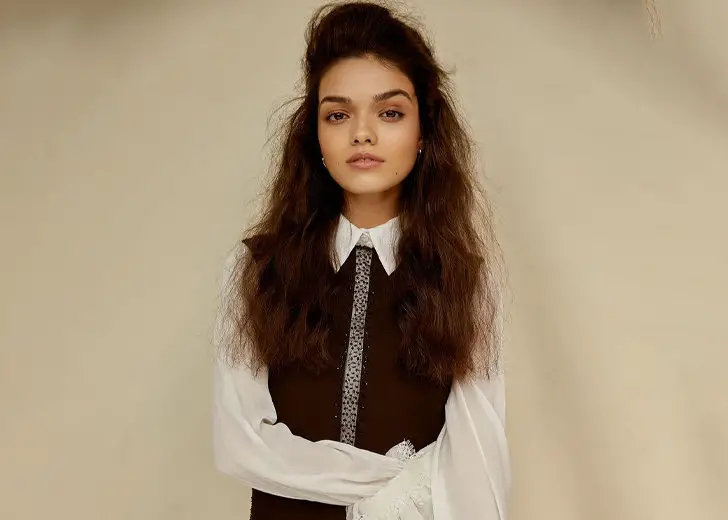 In more recent years, Hollywood has been persistent in walking the walk of inclusion in terms of ethnicity, gender, and so much more — a welcome change. 
For those old enough to remember the original West Side Story and for everyone else who stumbled onto and fell in love with this gem of a Romeo and Juliet-inspired musical, this is a gentle reminder that the movie was nominated for 11 Academy Awards the year it came out.
Out of which, it managed to bag 10. 1961 was the year that Hollywood saw the first-ever Latina woman take home an Oscar. Rita Moreno, as Anita, Maria's brother Bernardo's girlfriend, made history. 
The movie cast Natalie Wood and Richard Beymer as star-crossed lovers, Maria and Tony. While Maria was supposed to be of Puerto Rican descent, she was not really played by a Hispanic actress. 
Fast forward to 2021. Rachel Zegler, whose grandmother migrated to the States to give birth to her mother, would be playing Maria, a step in the inclusion of Latinx ethnicity and a reflection of honesty in storytelling. 

Rachel Zegler as Maria in 'West Side Story' (Source: Instagram)
Rachel Zegler on Her Ethnicity, Roots, & Representation
Understandably, when the promotions for Steven Spielberg's remake of the Hollywood classic began, Zegler was often posed with a question that mandated an answer with the words "Latino" and "representation." 
As was the case when Zegler sat down for an interview with Time, she was asked if the reboot corrected the fact that Maria, a Puerto Rican, was famously played by Natalie Wood, who was not of Hispanic ethnicity.
From her vantage point, Zegler touched upon how authenticity was paramount in the recreation of West Side Story. Still, at the same time, authenticity in Latin identity came in a multitude of "shapes and sizes and colors."
We have so many people from so many different walks of life in this movie that are being represented whether they were born and raised in Puerto Rico, Cuba, whether their parents were born here, like me. 
Zegler took a step back to talk about her own ethnicity and roots. She explained that her parents were born on US soil, but her grandmother was not. 
She made a point to address that there were several different avenues that connected Latinx people to their ethnicity.
"There are so many different ways to be Latinx," she explained, "and so many versions that we don't talk about in mainstream media."
Rachel Zegler on Latinx Diversity
In another interview, this one with USA Today, Zegler insisted that she was a huge advocate for the fact that there was no "one way to be a Latina." 
"We look so many different ways and come from so many different places, and I love that about us," she shared. 
Driving her point home, she explained that because there was more than one way of identifying with one's Latin ethnicity, representing the Latinx population onscreen, and representing them correctly was so important. 
"That's so important for the next generation to see themselves onscreen and know that they, too, can dance and express their Latin joy," she explained passionately. 
She cited her intention of spreading Latin joy as the reason why she chose to sprinkle lighthearted moments in the storytelling despite the dramatic nature of the story.