Josh Hall, Christina Haack's Husband, Had a Bad Divorce from His Ex Wife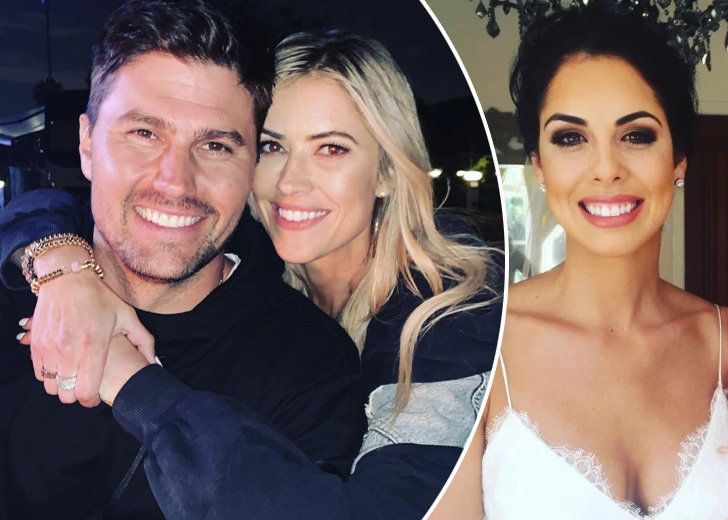 Josh Hall recently made Christina Haack change her surname to Hall with a secret wedding. And she did, changing her name to Christina Hall in all her legal documents, including her real estate license.
It's not the first time either of them has been married. But, while this is Christina's third marriage, it's just the second one for Josh.
Josh Hall's Marriage and Divorce with Ex Wife Chelsea Baker
Josh always has been the one to keep his private relationships just that — private. Similar to how nobody knows much about his wedding to his current wife, Christina, there's also not a lot available about his previous marriage.
Going through Josh's sister Jessica Hall's Instagram (via People), one can find a bit of information on his first wife.
According to People, Josh married his ex wife, Chelsea Baker, on August 27, 2016. His sister Jessica was one of the bridesmaids at their wedding. She was also reportedly one of the many who was present at Chelsea's bachelorette party.
His sister even posted on Josh and Chelsea's first anniversary in August 2017. But recent reports from The Sun suggest the pair did not end their relationship on good terms.
In September 2021, The Sun reported an anonymous source claiming Josh's first marriage did not end well. The publication started that Josh had left her ex wife "heartbroken," starting a relationship with Christina just two months after their divorce.
Chelsea allegedly only moved out of their house in Austin in February 2021, and the court documents suggest the divorce was filed on March 10, 2021.
In addition, Josh's ex was apparently a wreck after their marriage ended, especially with Josh's new relationship becoming a news piece on the internet. But she still wished Josh the best in life and wanted to move on herself.
Who Is Christina Haack's Husband Josh Hall?
Josh became a mainstream personality after his relationship with Christina became public back in July 2021.

Josh Hall was married to his ex wife, Chelsea Baker, before moving on with his current wife, Christina Haack. (Photo: Christina Haack/Instagram)
However, despite being present on social media, many know little about Christina's new husband. Josh has a few things in common with his now-wife.
He Is a Realtor, Too
Like his wife, Josh, too, is a licensed realtor in Texas and works for Spyglass Realty, a brokerage. He specializes in buying and selling properties in the Greater Austin area and Hill Country surroundings.
A military brat, Josh's family moved around a lot but eventually spent most of his childhood in California. He was born near Austin, where his father was stationed, raised in Southern California, and moved back to Austin in 2017 after falling in love with the city.
He Has Two Little Sisters
Josh had a good connection to show business even before he met Christina. His two younger sisters — Jessica and Stacie — have worked various jobs in the entertainment industry.
Jessica is a former Playboy model and has worked in plenty of other TV shows. Now, she leads a happy family of four with her husband and two kids.
As for Stacie Adams, formerly Stacie Hall, she has worked on The Hills, and is now also married with two kids.
He Is a Former Police Officer
Before Josh was a successful realtor, he worked as a police officer for 16 years. He started the job at 21 and served his entire tenure in California.
Josh had to take early retirement because of the injuries he sustained during the job. His experience in law enforcement also helped his real estate career as he became adept at solving issues promptly and putting people at ease.