Who Is Chrishell Stause Dating after Split with Boyfriend Jason?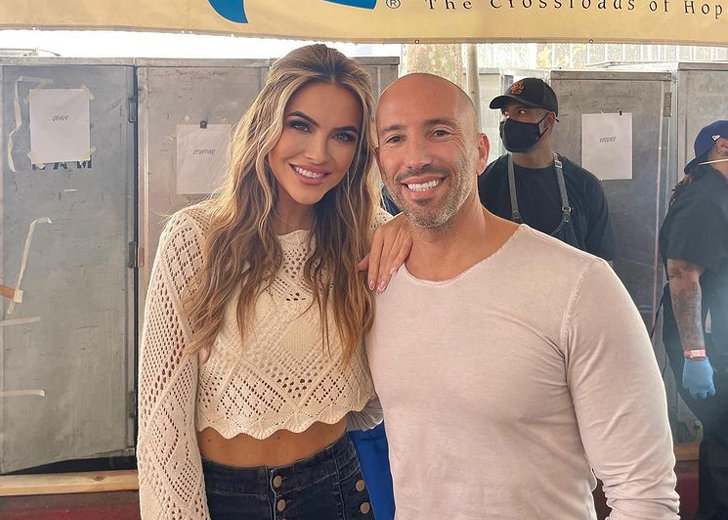 Chrishell Stause's personal life has always been a matter of curiosity to her loyal fans and followers.
And the concern is understandable given that she is perhaps one of the most sought-after celebrities from the entertainment industry. 
Thanks to her fame, the internet is often rife with questions about her personal life; questions like, "Who is Chrishell Stause dating?" "Is Chrishell Stause single?" 
So for those wondering,
Who Is Chrishell Stause Dating?
As of this time of writing, it may be too soon for Stause to be dating, for she has just broken up with her boyfriend, Jason Oppenheim. 
Oppenheim took to Instagram to confirm their split on December 21, five months after confirming their romance.
"While Chrishell and I are no longer together, we remain best friends," the Oppenheim Group boss began his statement. 
He added that they will always love and support each other. Further on, he heralded Stause as the "most amazing girlfriend" he ever had and an "exceptional human being."
The 44-year-old also touched down on the reason behind their split, implying they separated because of their different wants regarding family. 
Likewise, Stause also broke the silence on the breakup. She posted a statement on Instagram, writing she and Oppenheim were best friends despite the split. 
Chrishell Stause's Relationship with Ex Boyfriend
Stause and Oppenheim started dating in early 2021 and confirmed their relationship in July. A month later, the television personality told E! News that they kept their relationship away from the limelight as much as they could. 
She explained they did so to protect their budding chemistry from others' negative opinions.
They only went to an Instagram official after making sure they were happy by sharing it with the world. 

Chrishell Stause and Jason Oppenheim in Los Angeles on November 24, 2021. (Photo: Chrishell Stause/Instagram)
In the same interview, Stause's boyfriend mentioned their close friendship had developed into an amazing relationship. He added he deeply cared about the actress before adding that they were "very happy together."
Stause had also implied that her relationship with Oppenheim was an "easy transition."
In an interview with E! News on December 15, 2021, she mentioned that they still worked so well together, like in the olden times. 
But weeks after the statement, news surfaced that the pair had broken up.
Chrishell Stause Was Married to Justin Hartley
A year before she started dating Oppenheim, Stause was married to fellow actor Justin Hartley.
The duo began their relationship in October 2013 after a mutual friend introduced them at a concert. By January 2014, they were already making their red carpet appearances as a couple. 
After dating for a few years, they got engaged in July 2016 and tied the knot at the Calamigos Ranch in Malibu in October 2017. Around 75 guests attended the wedding ceremony.
For around two years, their marriage went well. They graced the red carpet at multiple events as a married duo.
However, the world was shocked when the pair filed for divorce in November 2019. Initially, neither of them disclosed the reason behind their split or what went wrong in their relationship. 
But in an episode of Selling Sunset aired in August 2020, Stause revealed her side of the divorce story. 
As per her accounts, Hartley was the one who filed for divorce after they fought. They didn't talk things through or have the chance to figure out anything. 
Stause claimed she was fighting for a lost cause because her husband didn't "even care enough to sit me down and tell me." She added she would have done anything for him. 
While Stause shared her side of the story, Hartley never came up with his clarifications. That being said, he moved on in his life and married Sofia Pernas in May 2021.