How Chris Evans' Saturn Tattoo Ties with Rumored Girlfriend Alba Baptista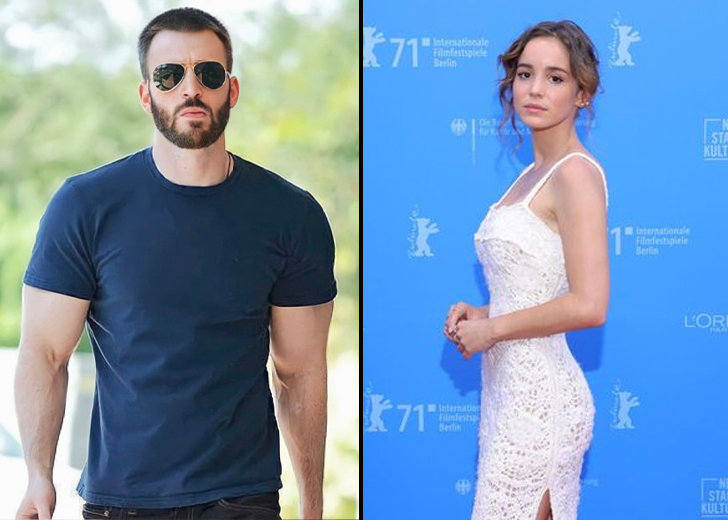 The internet detectives are hard at work on Chris Evans' case. 
Following the rumors in recent weeks that claimed Evans was dating Portuguese actress Alba Baptista, best known for Netflix's Warrior Nun, a new set of claims have surfaced. 
Netizens on forums like Reddit and Twitter have suggested that Evans might have gotten a new tattoo for his supposed girlfriend. 
Speculation around Evans dating Baptista began in late January when fans noticed that the actor was in Four Seasons Hotel in Lisbon, Portugal, which just so happened to be Baptista's hometown. 
Despite the lack of conclusive evidence suggesting that Evans was actually there to meet his new girlfriend, fans unhesitantly shipped them regardless. 
Did Chris Evans Get Saturn Tattoo for Alba Baptista?
More recently, a source with the popular gossip page Deuxmoi tipped them that Evans had gotten himself some new ink — a Saturn tattoo on his collar.
The source further noted how Baptista currently had a Saturn emoji in her Instagram bio. 

An anonymous source tipped that Chris Evans got a tattoo for Alba Baptista (Source: Instagram)
While this could very well have been a merry coincidence, the user noted that whilst filming in Paris for his upcoming movie, Evans was overheard talking to his brother Scott about getting a tattoo for his "significant other."
"Connect the dots and take what you want with this information babes," the anonymous source winked. 
Following the tip, the gossip page asked its followers if Evans really had a new tattoo. Of course, the followers came through. 
Chris Evans Has Had the Saturn Tattoo for a While
A follower tipped Deuxmoi that the actor does, in fact, have a tattoo of Saturn on his left collarbone. They even shared a screenshot of Evans smiling at the camera wearing a black t-shit. 
The t-shirt just covered half of Evans' Saturn tattoo, or in other words, showed half of his ink. 

An anonymous source talked about Chris Evans' Saturn tattoo (Source: Instagram)
However, in contrast to the rumors suggesting that the Captain America star got the ink recently, the user noted that the tattoo had been there since 2021. We did some digging of our own, and it checks out.
The actor has had the tattoo on him for no less than four months as of this writing.
Reportedly, Evans once shared that Saturn was his favorite planet. So, all things considered, the tattoo might not be related to Baptista after all.