Chris Evans Slammed for Dating Alba Baptista Due to Their Age Gap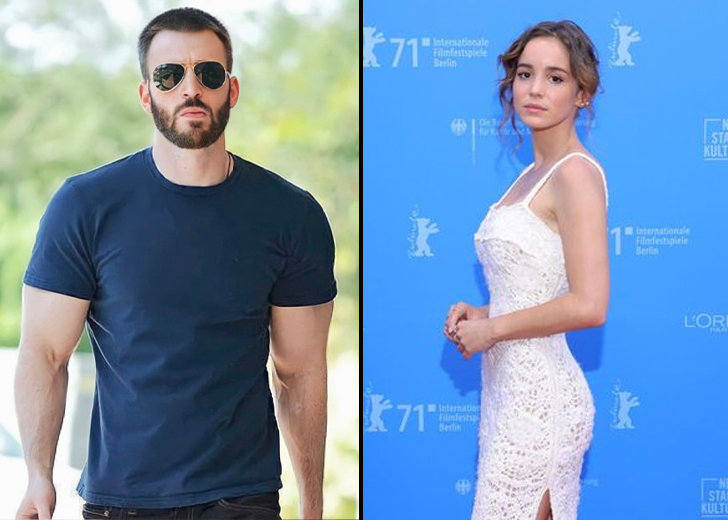 Chris Evans has a new girlfriend, or so the fans seem to believe!
Evans is supposedly dating 24-year-old Portuguese actress Alba Baptista. Upon aggregating several touchpoints from the actor and the fans, the alleged romance looks pretty likely to be true. 
Where the Chris Evans & Alba Baptista Dating Rumor Began
It all started with Evans taking to his Instagram at the behest of a teacher from Jewish Foundation School for her eighth-grade students.
In the video, he gave a quick shoutout shot over a selfie camera and a tight frame. 
Now, this is where the fans come in.
As per reports from Sportskeeda, eagle-eyed fans were able to narrow down where the video was taken based on what little background was observable via Evans' Instagram update. 
The fans noted how the Captain America star filmed the video from the Four Seasons Hotel in Lisbon, Portugal, which just so happened to be Baptista's hometown. 
One user, in particular, connected the dots and theorized the Evans-Baptista relationship over a tweet. 
In the tweet, the fan claimed that things between Evans and Baptista were getting pretty serious. 
They added that Evans' new girlfriend was in America to celebrate the 2022 New Year with him. Following that, the actor supposedly made his way to Portugal to be with Baptista. 
The fan even shared that they knew where Evans was staying: Four Seasons Hotel Lisbon. 
To prove their point, the fan shared a few stills taken from Evans' Instagram video. 
Chris Evans & Alba Baptista's Instagram Was the Hint
Adding to this was the fact that Evans and Baptista recently began following one another on Instagram and liked a few posts here and there. 
The Deuxmoi podcast also addressed these casual social media exchanges between the up-and-coming actress and the Hollywood powerhouse. 
However, the podcast hosts were not welcoming to the idea of Evans dating Baptista because of their considerable age gap. 
The Age Gap between Chris Evans & Alba Baptista
Just so you know, the age gap is pretty obvious. The actor is 40, and the actress is just 24. 
This has created controversy on Twitter. 
chris evans and alba baptista planning to never be public about their relationship because of the age gap... yeah I can see why. shes young but shes also an adult and can do whatever she wants. so many randos slutshaming her its disgusting. anyways stream warrior nun! — love, suma (@616natchios) January 27, 2022
Shortly before the conversations around Evans dating Baptista began, Baptista was rumored to be in a relationship with Emily In Paris star Lucas Bravo.
The podcast show hosts hence speculated: 
She [Baptista] is supposedly dating Lucas. Maybe they broke up, and that's when she started following Chris. One of the cons to it is Chris is 40, and she is 24. He doesn't usually date 24-year-olds.
Despite originally dismissing the relationship on the grounds of the age gap, the gossip page has warmed up to the idea in recent times. 
Chris Evans' Admiration for Fans
In a recent story update, Deuxmoi noted they had gotten the word on Evans dating Baptista. 
The page also shared a screenshot of Evans' recent tweet where he acknowledged his amazing fans. To this, the page seconded the actor's claim and even called his fans "true detectives."
"Some might even liken them to the CIA!" the page quipped. 

Deuxmoi acknowledging Chris Evans & Alba Baptista dating rumors (Source: Instagram)
Needless to say, fans were excited regardless of Deuxmoi's approval. Check out some of these tweets to get a pulse on the excitement. 
For those of you unaware, Baptista is a Portuguese actress who is best known for her role in the Netflix series Warrior Nun. 
She was born on July 10, 1997, and speaks five languages, including English, Spanish, French, and German, alongside her native language.