Why Are Chloe Chrisley's Parents Not around Her Anymore?
Chloe Chrisley lives with her grandfather Todd Chrisley instead of her parents.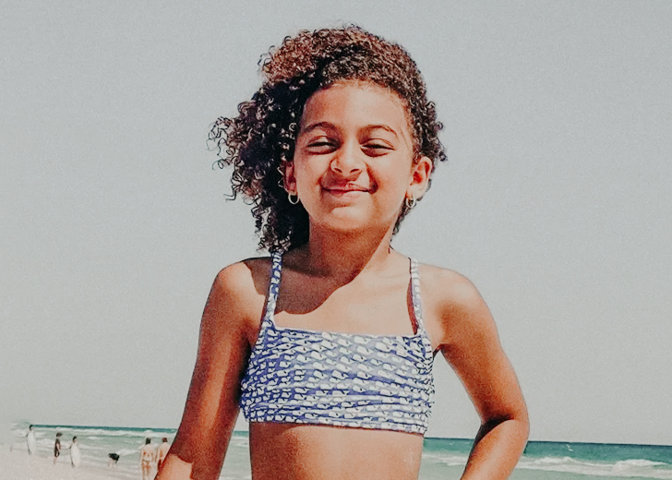 Chrisley Knows Best is a reality television series that centers around the lives of Todd Chrisley and his family. For quite some time, the show featured Todd's granddaughter, Chloe Chrisley, and she has quickly become the favorite of many viewers.
Chloe is the daughter of Todd's son, Kyle Chrisley and his ex, Angela Johnson. However, fans of the show know that Todd and his wife, Julie Chrisley, have custody of Chloe.
Here's a look at why Chloe's parents, Kyle and Johnson, are not with her.
Legal Battles
Kyle was born to Todd and his ex-wife, Teres Terry. He is bipolar and has struggled with drug addiction in the past. He and Johnson welcomed Chloe in 2012, but he lost custody of his daughter in 2013 after he was arrested.
Shortly afterward, Johnson also came forward and confirmed Kyle's drug use. She also spoke about his violent behaviors and accused him of abusing her during her pregnancy.
He grabbed me and choked me when I was pregnant. There was a time when he got mad at me and came running at me with a knife while I was holding Chloe. He was talking about stabbing me, then threw a bottle of pills and hit me and Chloe right in the face with them.
Todd shared custody with Chloe's birth mother after Kyle's arrest, but that changed later. In 2016, Johnson was arrested for allegedly claiming Chloe as a dependent to defraud Medicaid and food stamps. 
It was reported that Chloe's mom had been getting Medicaid benefits for over three years by claiming her daughter was a dependent when she was actually living with Todd. By the time of her arrest, she owed Medicaid $20,000.
Kyle and The Chrisley Family
After Chloe started living with Todd, she began appearing in Chrisley Knows Best. Kyle accused his family of using his daughter to boost ratings for their reality series. He said Todd had shown no interest in Chloe until he found out having a mixed-race child would be good for his demographic.
Todd, on the other hand, dismissed his son's accusations. Chloe was taken off Chrisley Knows Best after the third season after Kyle threatened to sue the network.
Todd later said he and the rest of his family treated Chloe as one of them when confirming she would return to the show in 2017.
Chloe is our family, and we are glad the world gets to see such a beautiful child grow, explore and come into herself so brilliantly through love and respect.
Though Kyle and Todd had a strained relationship for a long time, the two eventually reconciled. Kyle also took to his social media in August 2019 to defend his father after his indictment for tax evasion.
Kyle revealed his parents had always been there for him, even when he was being difficult because of his drug addiction. And despite what he had done over the years, Todd forgave and welcomed him with open arms when he went to apologize.