Chloe Bailey Addresses Memphis Depay Dating Rumors While Channeling Her Cancer Sign
Chloe Bailey isn't dating a mere mortal.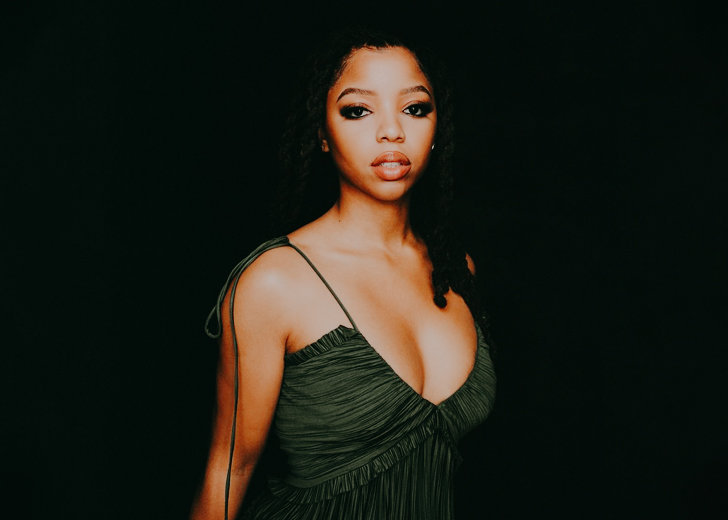 Chloe Bailey has been famous for keeping her personal and professional lives separate, a trait she learned from the great Beyoncé. She's turned blind eyes and ears to past relationship rumors.
But now, it seems like she's opening up a bit about her dating life. In recent days, she's been making rounds on the internet, addressing a particular relationship rumor with a person who just so happens to be on the news a lot lately.
In Love with Music
It was around six months ago, in February 2021, that Bailey was first linked to Dutch International soccer player Memphis Depay. They sparked dating rumors after a couple of pictures together.
The rumor mills started churning when Bailey wished Depay a happy birthday on February 13, 2021. In the selfie that she posted on her Instagram stories, the two looked as though they were in a private jet headed somewhere.
This wasn't the first time they were seen together, though. In January, Depay uploaded a couple of pictures with Bailey. They were in a studio together and seemed to be conversing about music.
Which isn't a surprise — Depay makes music in the downtime he gets from playing soccer, something that would be a lot less now that he's with FC Barcelona.
But, after those two instances of togetherness on the internet, Twitter fans declared "enough evidence for us" and jumped on the bandwagon. Dating speculations started flying around, and it seems flew far and wide, reaching even Bailey's ears.
On August 16, 2021, the R&B artist answered a relationship-related question during an Instagram Live session. And she cleared all speculations about having a boyfriend while she was at it.
"Music is my man," she said, speaking of relationships. "I come home to him every single night and I love it. He's faithful to me. He loves me. He makes me promises he can keep. We are making our dreams come true together. So I'm in love...I'm in love right now with music."
Chloe Doesn't Mess Around
In the same IG live session, she emphasized that she couldn't mess around even though she was single. She said she wasn't sure if it was the Cancer in her, but she couldn't talk to multiple people at once.
Back in March, she said she was single and focusing on herself. But she did admit she loved love and fell very easily.
Months after her declaration, she and Diggy Simmons were speculated to be dating. The rumors about them began in 2019 when Simmons first appeared alongside Bailey in Grown-ish.
However, neither of them addressed the rumors head-on for a long time. It wasn't until February 2020 that they admitted they were not dating.
Appearing on Streetz 94.5, they said that they were not going out with each other. The interviewer, Jazzy McBee, however, noticed they were blushing when answering that question.
She pried a bit, trying to get some inside tea. Nevertheless, both of them stayed put with their answers and said they were just friends.
Bailey's love affair with music is giving her listeners great things to look forward to. She's on the brink of releasing her first-ever solo titled 'Have Mercy' and surely has other upcoming projects.