Chloe Bailey Says She's Single but Dating Rumors Are Still Present
Chloe Bailey has repeatedly confirmed she is single but fans are still curious about her love life.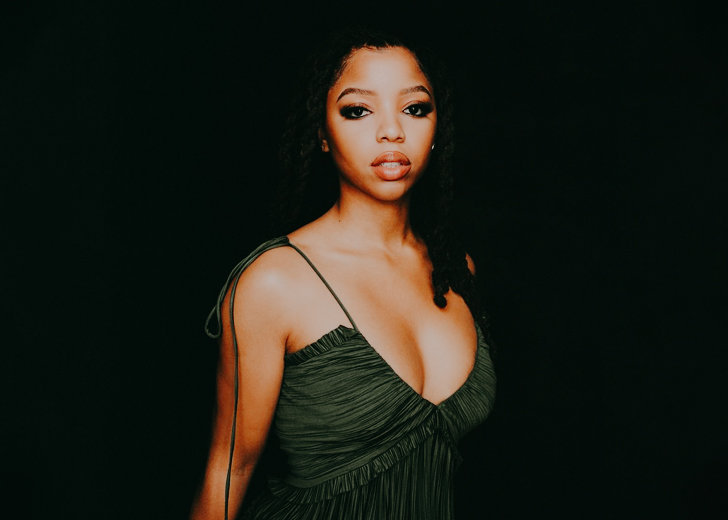 It's almost impossible to imagine that the dynamic sisterly duo Chloe x Halle would reach such pinnacle of success when they first garnered attention for their YouTube cover of Beyonce's 'Pretty Hurts.' A year later, in 2015, they were signed by Queen Bey herself to Parkwood Entertainment.  
Since their first release, their pop-cultural reach has grown exponentially. In just five years, the two young women have released two albums, several mix tapes and EPs, sound tracked a major motion picture, and joined the cast of a popular teen show Grown-ish.
Halle Bailey and Chloe Bailey are best known for playing the twins Skye and Jazz Forester, respectively, on the popular show. They even sang the show's theme song and have spent the past three seasons expanding their fan base. 
The sisters flourished under the guidance of Beyonce, and like their mentor, the Bailey sisters believe in keeping their work separate from their personal life. For Halle, love life appears to be nonexistent, but it is a different story for the older Bailey. 
Chloe Bailey's Past Relationship
The 'Do It' singer seems extremely tight-lipped about her dating history and keeps her love life under wraps. She deftly avoided prying questions in the past, but rumors of her supposed relationship with fellow Grown-ish star Diggy Simmons surfaced in 2019 after they were spotted at Dave and Buster's. They were even seen kissing during the date night.
The two had starred as the cutest couple on the popular teen show. Despite the buzz it created, neither Chloe nor Simmons acknowledged the rumored relationship. 
Another instance that had fans in a frenzy was during an Instagram live video in which Halle read a question, "Have you all dated anyone from Grown-ish in real life?" which left Chloe speechless.
The relationship speculations gained even more traction following the release of Ungodly Hour when the lyrics of the song seemed like Chloe was calling out a trifling ex-boyfriend. 
There were also breakup rumors after the release of the song 'Busy Boy' from the album Ungodly Hour, which features lyrics about an unfaithful partner who was about to become a father of another woman's baby. In 2018, Simmons had rapped about getting someone pregnant on his track, 'Momma Love,' but it was never confirmed if the track was based on a true story.  
However, there is insufficient evidence to conclude what really happened. 
Halle Bailey's Single Life
After the release of Chloe x Halle's second album, Ungodly Hour, the sisters appeared on an Instagram Live interview with Alabama radio station 95.7 Jamz. During the interview, Chloe was asked if the songs were inspired by any real-life instances, to which she responded it was. 
During the interview, the sisters also revealed that they were both single. Earlier this year, while participating in a Q&A session on Instagram Live, Halle confirmed she was still single and when asked why this was what she had to say.
I'm single by choice, my love, and that is because right now, I'm focusing on myself. I'm in the prime time of my life. 
You can catch the Bailey sisters on Grown-ish season 4 which premiered on June 8.